Wakulima ya Nane Nane Day in Tanzania
Wakulima ya Nane Nane Day in Tanzania is held on August 8. The local name of this holiday is Nane Nane, that in Swahili, the national language in Tanzania, means 'eight eight'. The day refers to the holiday's occurrence on the eighth day of the eighth month of the year. This event in the first decade of the month August is annual.
Help us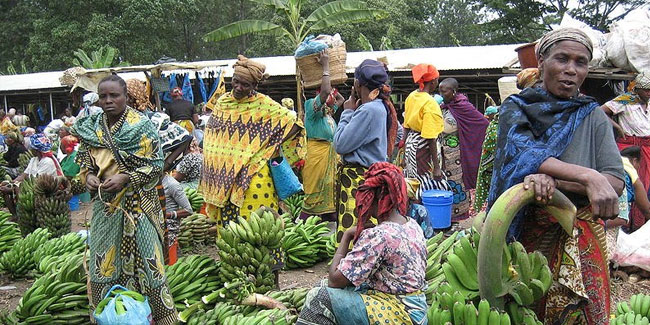 Nane Nane also may refer to the Agricultural Exhibition, a one-week fair that takes place every year around this date [8/8] in varying locations of Tanzania. In the Nane Nane Agricultural Exhibition, farmers and other agricultural stakeholders (e.g., universities and research institutes, input suppliers or fertilizer producing industries) showcase new technologies, ideas, discoveries and alternative solutions concerning the agricultural sector. Nane Nane is a fair where government and private firms present their services and activities to the public.
Similar holidays and events, festivals and interesting facts

Saba Saba Day in Tanzania on July 7
;

Engineer's Day in Tanzania on September 15
;

Nyerere Day in Tanzania on October 14
;

Tanzania Independence Day on December 9
(celebrates the independence of Tanganyika from Britain in 1961);

National Tree Planting Day in Tanzania on April 1
;

Arbor Day in Tanzania on April 1
;

Tanzania Union Day on April 26