Argentina National Water Day
Argentina National Water Day is held on March 31. This event in the third decade of the month March is annual.
Help us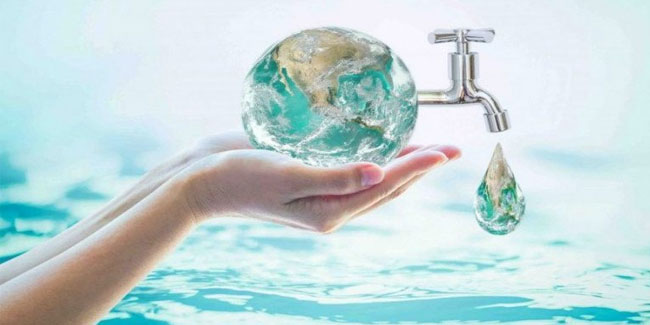 The National Water Day was established in 1963, when the city of Córdoba was celebrating the 25th Anniversary of the creation of the then General Directorate of Hydraulics of that province.
That meeting constituted in practice the First National Water Congress and there the proposal to establish March 31 as Water Day was approved, since that date was the date on which that provincial agency had been created.
Finally, on March 30, 1973, this date was celebrated by Resolution No. 1630/70 of the then Ministry of Public Works and Services of the Nation, at the request of the Undersecretary of Water Resources, the renowned Dr. Guillermo Cano.
The objective, since that decade, was to emphasize the importance of Argentina water resources, to promote not only a rational consumption and a balanced use, but also to avoid their deterioration.
Nowadays, this objective has greater relevance and is fully in force. At that time, the need was expressed to "stimulate in all inhabitants the responsibility in the use of the country's water resources, as well as a greater knowledge and conscientious conservation of them".
Water Day was thus institutionalized before the United Nations. The subsequent creation of a World Water Day was recommended at the 1992 United Nations Conference on Environment and Development in Rio de Janeiro.
The United Nations General Assembly responded to this recommendation by designating March 22, 1993 as the first World Water Day. Freshwater is one of the most degraded and increasingly limited resources, and its critical state threatens our very survival.
Similar holidays and events, festivals and interesting facts

Crane Day in Sweden on March 25
(Swedish Trandagen);

Fossil Fools Day in United States and Canada on April 1
(For those environmentally-minded pranksters out there, Fossil Fools Day is a strange mix of April Fools' day and Earth Day and it takes place each year on April 1. It began in 2004 in the United States and Canada to hold coordinated action against the not-so-funny use of fossil fuels to derive energy);

National Garden Month in USA on April 1
;

National Tree Planting Day in Tanzania on April 1
;

Arbor Day in Tanzania on April 1
;

Gardening Festival or Tree Planting Day in South Korea on April 5
(Sikmogil);

National Dandelion Day in U.S. on April 5
(unofficial holiday)