Crane Day in Sweden
Crane Day in Sweden is held on March 25. Swedish Trandagen. This event in the third decade of the month march is annual.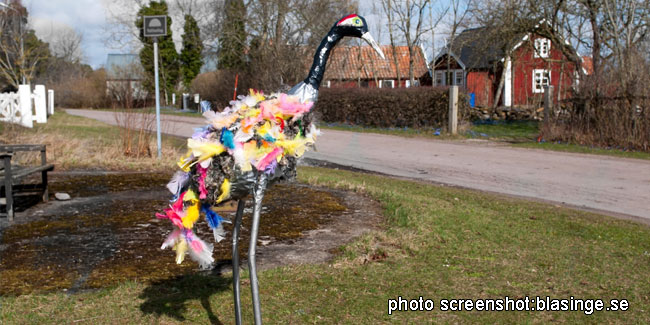 The Swedish Trandagen (Crane Day) is meant to celebrate the return of migratory cranes to the country following winter.
Crane Day is observed on the 25th of March in Sweden in the southern parts of Kalmar County including Öland, as well as neighbouring areas such as Kronoberg and Blekinge, and other areas such as Värmland and Rydaholm.
Similar events

Uganda National Tree Planting Day on March 24
;

International Pooper Scooper Week on April 1
;

National Raw Feeding Week in US on April 1
;

Fossil Fools Day in United States and Canada on April 1
(For those environmentally-minded pranksters out there, Fossil Fools Day is a strange mix of April Fools' day and Earth Day and it takes place each year on April 1. It began in 2004 in the United States and Canada to hold coordinated action against the not-so-funny use of fossil fuels to derive energy);

National Garden Month in USA on April 1
;

Arbor Day in Tanzania on April 1
;

World Aquatic Animal Day on April 3
(The first ever annual "World Aquatic Animal Day" took place April 3rd, 2020, with the inaugural theme of the aquaculture industry)