Fossil Fools Day in United States and Canada
Fossil Fools Day in United States and Canada is held on April 1. For those environmentally-minded pranksters out there, Fossil Fools Day is a strange mix of April Fools' day and Earth Day and it takes place each year on April 1. It began in 2004 in the United States and Canada to hold coordinated action against the not-so-funny use of fossil fuels to derive energy. This event in the first decade of the month April is annual.
Help us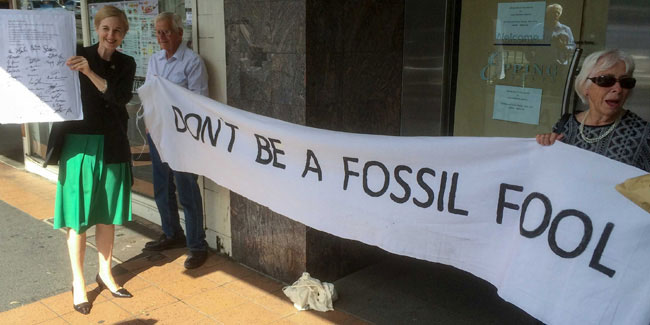 What do you call an industry that is planning to cook the planet? An industry responsible for destroying land, polluting the air and water, and violating the rights of people around the world? An industry who's business model means burning over three times the amount of carbon our planetary carbon budget can handle? We call them Fossil Fools! - according to toronto350.org
Fossil Fools Day came into existence in 2004 when Canadian and American students decided to play strategic pranks centered around climate change.
The last 7 years have been the warmest on record. Within the next 2 decades, global temperatures are likely to rise 1.5 degrees Celsius. More than 1 million species are at risk of extinction by climate change. Sitting in silence is not an option.
Similar holidays and events, festivals and interesting facts