Slavery Abolition Day
Slavery Abolition Day is held on May 27. Guadeloupe, Saint Barthélemy, Saint Martin. This event in the third decade of the month May is annual.
Help us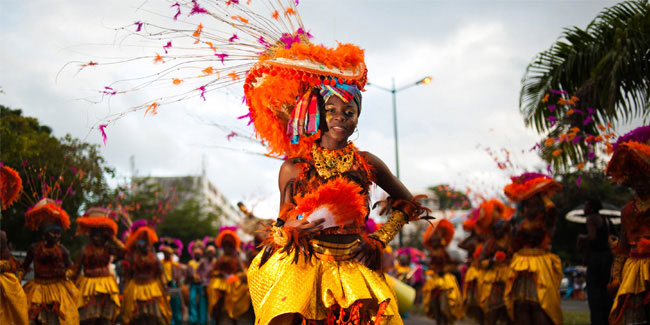 In Guadeloupe, Abolition Day is a public holiday observed every 27 May, when the final abolition of slavery was proclaimed and enforced in Guadeloupe in 1848.
"On October 9 th is com- mémorée the end of slavery St. Barthelemy. As a holiday, instead of 27 May, the day commemorating the end of slavery in Guadeloupe (and dependencies). It is the obstinacy of Richard Lédée that we owe this official recognition of the his- tory to our own island. It was indeed possession of the crown when it was proclaimed Swedish late, October 9th is celebrated the abolition of slavery St. Barthelemy for the Swedish krona an island that would have remained on the sidelines." (Acte of Justice, dated 28 December 1810)
Saint Martin has a week-long celebration around May 27, commemorating the abolition of slavery (1847).
Similar holidays and events, festivals and interesting facts