Emancipation Day in Grenada
Emancipation Day in Grenada is held on August 7. On the first monday of august. This event in the first decade of the month August is annual.
Help us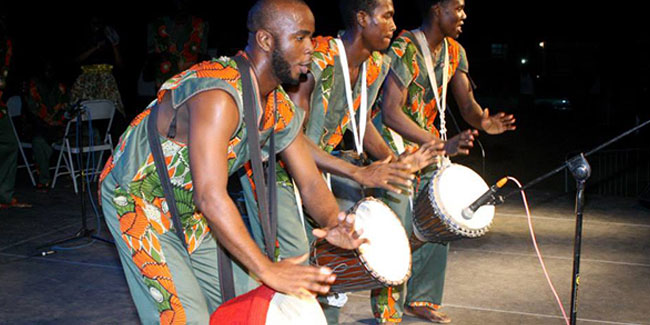 Emancipation Day is a public holiday celebrating the abolition of slavery. Although officially acknowledged worldwide as August 1st, in Grenada Emancipation Day is celebrated on the first Monday of August with Cultural activities. Banks and most shops are closed.
That date, in 1834, marked the end of slavery in the British Empire, when the 1833 Abolition of Slavery Act came into force. In many of Britain's former colonies in the Caribbean, as well as Canada, Aug. 1 is still celebrated as Emancipation Day.
Similar holidays and events, festivals and interesting facts

Emancipation Day in Barbados, Bermuda, Guyana, Trinidad and Tobago, Jamaica on August 1
(Celebration of the Slavery Abolition Act 1833 which ended the slavery in the British Empire, generally celebrated as a part of Carnival, as the Caribbean Carnival takes place at this time);

Emancipation Day on Saint Kitts and Nevis on August 7
;

Emancipation Day in Anguilla, the Bahamas, British Virgin Islands on August 7
(celebrated on the first Monday of August. Celebration of the Slavery Abolition Act 1833 which ended the slavery in the British Empire, generally celebrated as a part of Carnival, as the Caribbean Carnival takes place at this time);

Abolition of Slavery Day in Mauritius on February 1
;

Emancipation Day or Día de la Abolición de la Esclavitud on March 22
(Puerto Rico);

Serfs Emancipation Day in Tibet on March 28
(Day of the liberation of Tibetans from serfdom in China, Tibet);

World Day Against Child Slavery on April 16