Chemical Engineering Day in Brazil
Chemical Engineering Day in Brazil is held on September 20. This event in the second decade of the month September is annual.
Help us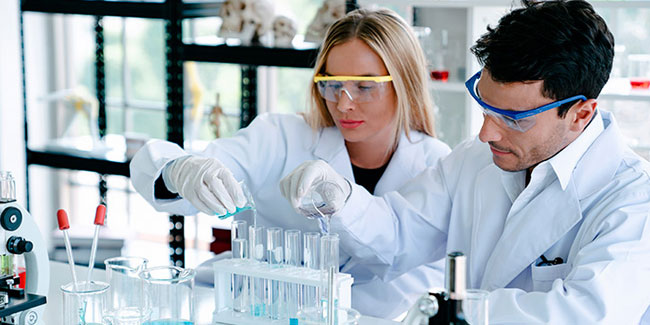 Chemical engineers are the professionals in this area, responsible for product development as well as the supervision and design of parts. September 20th is celebrated as Chemical Engineer's Day (Dia do Engenheiro Químico). The date serves as a milestone to celebrate and promote the empowerment of better conditions for the profession. Chemical Engineering professionals also work directly with artifacts and materials that are made from substances extracted from derivatives, such as petroleum, ores, metals, synthetics, and food products.
On this date, institutions all over the country also take the opportunity to promote congresses and lectures with the same objective of updating the professional.
Chemical Engineering is an undergraduate degree lasting five years. The chemical engineer applies laboratory knowledge on a macro scale, that is, in industry. The education in this area guarantees the professional a broad knowledge in several areas: chemistry, physics, computing, and mathematics.
Similar holidays and events, festivals and interesting facts

Mentor's Day in Argentina on September 19
;

Surgical Instrumentator Day in Argentina on September 19
;

Recruiter's Day on September 20
;

Aeronautical Engineer's Day in Argentina on September 21
;

Customs Service Day in Poland on September 21
;

Customs Day in Venezuela on September 21
;

Radio Worker Day in Chile on September 21
(Día del trabajador radial);

Argentine Economist Day on September 21
;

Health Day and Health Workers' Day in Argentina on September 21
;

Photographer's Day in Argentina on September 21
;

Plastics Artists' Day in Argentina on September 21
;

Bolivian Physician's Day on September 21