Grandparents Day in Hong Kong
Grandparents Day in Hong Kong is held on October 8. Celebrated since 1990 on the second Sunday of October. This event in the first decade of the month October is annual.
Help us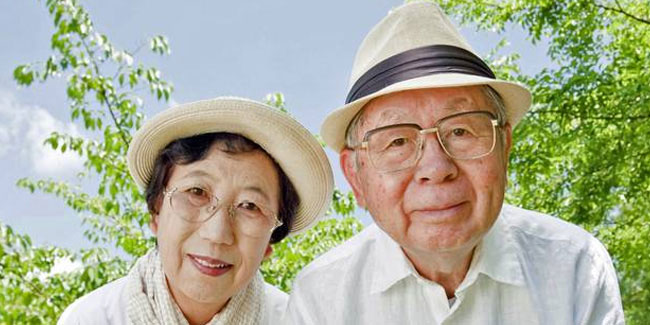 Junior Chamber International Victoria introduced the first Grandparents' Day in Hong Kong in 1990. It is celebrated on the second Sunday in October.
Junior Chamber International, commonly referred to as JCI, is a non-profit international non-governmental organization of young people between 18 and 40 years old. It has members in about 124 countries, and regional or national organizations in most of them.
The first local Junior Chamber chapter was founded in 1915, but the international umbrella organization Junior Chamber International (JCI) was founded in Mexico in 1944. It has consultative status with the Council of Europe, with the Economic and Social Council of the United Nations and with UNESCO. It encourages young people to become active citizens and to participate in efforts towards social and economic development, and international cooperation, good-will and understanding.
Similar holidays and events, festivals and interesting facts

National Grandparents Day in Italy on October 2
(La Festa dei Nonni);

Grandmothers' Day in Germany on October 8
(Second Sunday in October);

Grandparents Day in Pakistan on October 8
(Second Sunday in October);

National Father–Daughter Day in the United States on October 8
(on the second Sunday of October);

Bolivian Woman's Day on October 11
(Día de la Mujer Boliviana - the birthday of Adela Zamudio, a national pioneer in the fight against discrimination);

Girl's Day in El Salvador on October 11
(Día de la niña);

No Bra Day on October 13
(On this day women are encouraged to forgo wearing no bra as a means to encourage breast cancer awareness)