Paris Commune Day in France
Paris Commune Day in France is held on March 18. Celebrated since February 20, 1872. This event in the second decade of the month March is annual.
Help us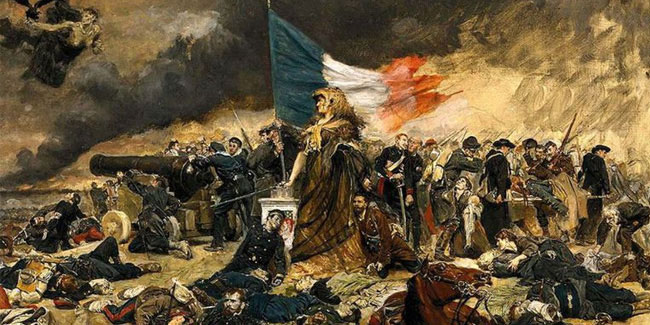 The Paris Commune was a revolutionary government that seized power in Paris, the capital of France, from 18 March to 28 May 1871.
The Commune governed Paris for two months, establishing policies that tended toward a progressive, anti-religious system of social democracy, including the separation of church and state, self-policing, the remission of rent, the abolition of child labor, and the right of employees to take over an enterprise deserted by its owner. All the Roman Catholic churches and schools were closed. Feminist, socialist, communist and anarchist currents played important roles in the Commune. However, the various Communards had little more than two months to achieve their respective goals.
Similar holidays and events, festivals and interesting facts