International Macaroon Day
International Macaroon Day is held on March 20. Macaroon is a French confectionery made from egg whites, sugar and ground almonds. Usually made in the form of cookies; put cream or jam between two layers. This event in the second decade of the month March is annual.
Help us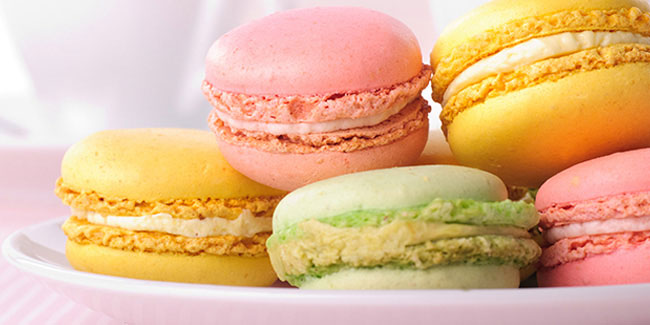 They have a firm and smooth outside and this is one of the qualities that sets macarons apart from other cookies. Their smooth, shiny shells and the distinctive frills around their edges which are called feet, their vibrant colours and fillings make them visually very interesting and appealing in many ways. The word "macaroon" comes from the Italian word "maccarone" which means paste. Macaroons were first created by Italian monks, who traveled to France in 1533 and were joined by pastry chefs Catherine de Medici and her husband King Henri II.
Macaron feet are the tell-tale sign of a well-baked macaron. These little ruffles around the edge of the shell should be small and unbroken. Big and bubbly feet are often a sign that the insides have been pushed out, causing a hollow macaron. If your macarons don't have feet, it could be because your batter is too wet.
Similar holidays and events, festivals and interesting facts