Lincolnshire Day
Lincolnshire Day is held on October 1. United Kingdom. This event in the first decade of the month October is annual.
Help us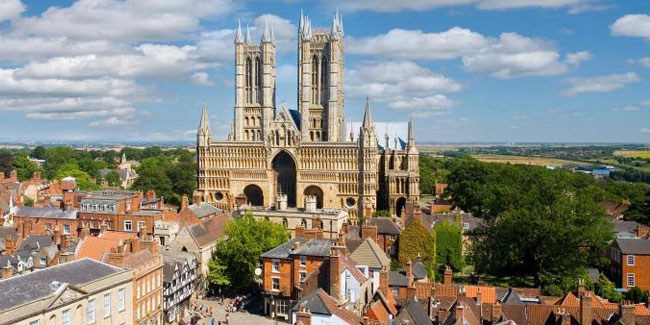 Lincolnshire, England derived from the merging of the territory of the ancient Kingdom of Lindsey with that controlled by the Danelaw borough Stamford. For some time the entire county was called 'Lindsey', and it is recorded as such in the Domesday Book.
Lincolnshire marks the anniversary of the Lincolnshire Rising, a rising of Roman Catholics against the newly established Church of England during the 1530's. During the Protestant reformation, Lincolnshire had strong pro-Catholic sentiments, and on 2 October 1536 an anti Anglican peasant rebellion broke out.
Lincolnshire has 50miles of coastline fun! Scampton, in Lincolnshire is the home to the Red Arrows, the famous RAF Aerobatic Team. In WW2 Lincolnshire was known as the Bomber County because it has more airfields for RAF planes than anywhere else in the UK.
Similar holidays and events, festivals and interesting facts