Snowdrop Day
Snowdrop Day is held on April 19. This event in the second decade of the month April is annual.
Help us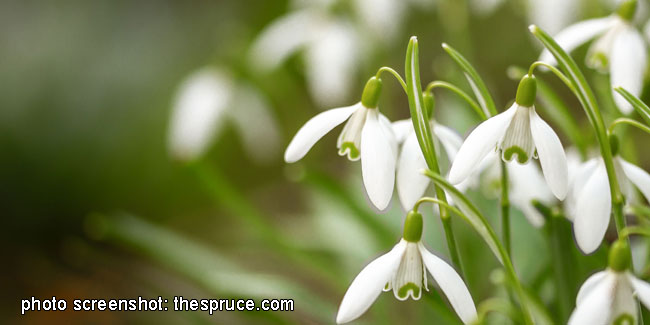 The history of this date starts in England, where it was established in 1984. The reason for it is that snowdrops are very popular in England, and people treat them very carefully.
Snowdrop Day is held to broaden the knowledge of the population about early flowering and to form a careful attitude to wild plants, as well as environmental skills.
Source: pt-zapovednik.org
Similar holidays and events, festivals and interesting facts

Bat Appreciation Day on April 17
;

World Fish Migration Day on April 21
;

Kenya National Planting Day on April 21
;

Days of protection from environmental hazards in Russia on April 22
;

Chemists Celebrate Earth Day in USA on April 22
(In 2003, the American Chemical Society joined in on April 22's festivities. Each year, ACS highlights one of four general topics and chooses a theme—this year it's "Our Earth: Handle With Care"—to focus the celebration and highlight how chemists can contribute to a greener world);

Arbor Day in Germany on April 25
;

Save The Frogs Day on April 27