National Key Lime Pie Day in USA
National Key Lime Pie Day in USA is held on September 26. This event in the third decade of the month September is annual.
Help us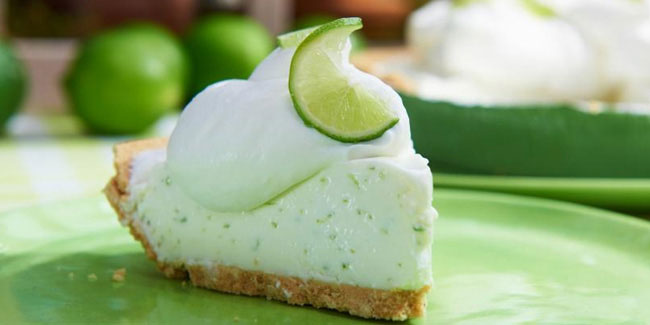 Is key lime pie healthy? Like most desserts, a traditional key lime pie is not particularly healthy. It's loaded with plenty of sugar and its key ingredient (besides lime) is cream. Luckily, with a few tweaks and ingredient substitutions, you can easily make a healthy version. The dish is named after the small Key limes, which are more aromatic than the common Persian limes, and which have yellow, not green, juice. The filling in a Key lime pie is also yellow, largely because of the egg yolks.
The Key lime pie has been traced back to the early 20th century in the Key West, Florida area. Its exact origins are unknown, but the first formal mention of Key lime pie as a recipe may have been made by William Curry and Key West's first millionaire; his cook, "Aunt Sally", made the pie for him.
On July 1st, 2006 both the Florida House of Representatives and the Florida Senate passed legislation selecting the "Key lime pie" as the official pie of the state of Florida.
Similar holidays and events, festivals and interesting facts