Saturday 28 September 2019 Calendar with holidays, observances and special days
Saturday 28 September 2019
Saturday 28 September 2019
Saturday 28 September 2019
Native American Indian Day in Ohio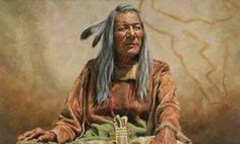 Native Americans began receiving special emphasis in 1987 when the National Park began its first "Native American Indian Day" on September 26. Paralleling Ohio'..→
Saturday 28 September 2019
Holidays and observances
Events
2008 – SpaceX launches the first private spacecraft, the Falcon 1 into orbit.
1986 – The Democratic Progressive Party was established under the martial law in Taiwan, becomes the first opposition party in Taiwan.
1951 – CBS makes the first color televisions available for sale to the general public, but the product is discontinued less than a month later.
1928 – Sir Alexander Fleming notices a bacteria-killing mold growing in his laboratory, discovering what later became known as penicillin.
1924 – First round-the-world flight completed.
1912 – Corporal Frank S. Scott of the United States Army becomes the first enlisted man to die in an airplane crash. He and pilot Lt. Lewis C. Rockwell are killed in the crash of an Army Wright Model B at College Park, Maryland.
1901 – Philippine–American War: Filipino guerrillas kill more than forty American soldiers while losing 28 of their own, in a surprise attack in Balangiga, Eastern Samar.
1892 – The first night game for American football takes place in a contest between Wyoming Seminary and Mansfield State Normal.
1889 – The first General Conference on Weights and Measures (CGPM) defines the length of a meter as the distance between two lines on a standard bar of an alloy of platinum with ten percent iridium, measured at the melting point of ice.
1871 – The Brazilian Parliament passes the Law of the Free Womb, granting freedom to all new children born to slaves, the first major step in the eradication of slavery in Brazil.
1791 – France becomes the first country to emancipate its Jewish population.
1787 – The Congress of the Confederation votes to send the newly-written United States Constitution to the state legislatures for approval.
1781 – American forces backed by a French fleet begin the siege of Yorktown, Virginia, during the American Revolutionary War.
1779 – American Revolution: Samuel Huntington is elected President of the Continental Congress, succeeding John Jay.
1542 – Navigator Juan Rodríguez Cabrillo of Portugal arrives at what is now San Diego, United States.
Births
1989 – Darius Johnson-Odom, American basketball player
1987 – Hilary Duff, American singer-songwriter and actress
1986 – Dominic Waters, American basketball player
1984 – Melody Thornton, American singer-songwriter and dancer
1984 – Ryan Zimmerman, American baseball player
1982 – Emeka Okafor, American basketball player
1982 – St. Vincent, American singer-songwriter and guitarist
1981 – Greg Anderson, American pianist and composer
1980 – Marlon Parmer, American basketball player
1979 – Bam Margera, American skateboarder, actor, and stuntman
1979 – Taki Tsan, American-Greek rapper and producer
1977 – Young Jeezy, American rapper
1975 – Isamu Jordan, American journalist and academic (d. 2013)
1975 – Lenny Krayzelburg, Russian-American swimmer
1973 – Brian Rafalski, American ice hockey player
1972 – Dita Von Teese, American model and dancer
1971 – Joseph Arthur, American singer-songwriter and guitarist
1970 – Mike DeJean, American baseball player
1969 – Ben Greenman, American journalist and author
1969 – Piper Kerman, American author and memoirist
1968 – Rob Moroso, American race car driver (d. 1990)
1968 – Sean Levert, American R&B singer-songwriter and actor (d 2008)
1967 – Mira Sorvino, American actress
1967 – Moon Zappa, American actress and author
1966 – Scott Adams, American football player (d. 2013)
1964 – Janeane Garofalo, American comedian, actress, and screenwriter
1963 – Greg Weisman, American voice actor, producer, and screenwriter
1963 – Steve Blackman, American wrestler and martial artist
1962 – Chuck Taylor, American journalist
1962 – Laurie Rinker, American golfer
1961 – Gregory Jbara, American actor and singer
1961 – Quentin Kawānanakoa, American lawyer and politician
1960 – Jennifer Rush, American singer-songwriter
1960 – Tom Byrum, American golfer
1955 – Kenny Kirkland, American pianist (d. 1998)
1954 – George Lynch, American guitarist and songwriter
1954 – Steve Largent, American football player and politician
1952 – Christopher Buckley, American satirical novelist
1950 – Christina Hoff Sommers, American author and philosopher
1950 – John Sayles, American novelist, director, and screenwriter
1947 – Rhonda Hughes, American mathematician and academic
1945 – Fusako Shigenobu, Japanese activist, founded the Japanese Red Army
1944 – Marcia Muller, American journalist and author
1944 – Richie Karl, American golfer
1943 – George W. S. Trow, American novelist, playwright, and critic (d. 2006)
1943 – Warren Lieberfarb, American businessman
1942 – Edward "Little Buster" Forehand, American singer-songwriter and guitarist (d. 2006)
1941 – David Lewis, American philosopher and academic (d. 2001)
1939 – Stuart Kauffman, American biologist and academic
1938 – Ben E. King, American singer-songwriter and producer (d. 2015)
1937 – Glenn Sutton, American country music songwriter and record producer (d. 2007)
1936 – Emmett Chapman, American guitarist, invented the Chapman Stick
1933 – Johnny "Country" Mathis, American singer-songwriter (d. 2011)
1930 – Immanuel Wallerstein, American sociologist, author, and academic
1930 – Tommy Collins, American country music singer-songwriter (d. 2000)
1928 – Koko Taylor, American singer (d. 2009)
1926 – Jerry Clower, American soldier, comedian, and author (d. 1998)
1925 – Martin David Kruskal, American physicist and mathematician (d. 2006)
1925 – Seymour Cray, American computer scientist, founded the CRAY Computer Company (d. 1996)
1923 – Tuli Kupferberg, American singer, poet, and writer (d. 2010)
1923 – William Windom, American actor (d. 2012)
1919 – Doris Singleton, American actress (d. 2012)
1918 – Arnold Stang, American actor (d. 2009)
1915 – Ethel Rosenberg, American spy (d. 1953)
1914 – Maria Franziska von Trapp, Austrian-American refugee and singer (d. 2014)
1913 – Alice Marble, American tennis player (d. 1990)
1909 – Al Capp, American author and illustrator (d. 1979)
1903 – Haywood S. Hansell, American general (d. 1988)
1901 – Ed Sullivan, American television host (d. 1974)
1901 – William S. Paley, American broadcaster, founded CBS (d. 1990)
1892 – Elmer Rice, American playwright (d. 1967)
1889 – Jack Fournier, American baseball player and coach (d. 1973)
1887 – Avery Brundage, American businessman, 5th President of the International Olympic Committee (d. 1975)
1881 – Pedro de Cordoba, American actor (d. 1950)
1878 – Joseph Ruddy, American swimmer and water polo player (d. 1962)
1877 – Albert Young, American boxer and promoter (d. 1940)
1867 – James Edwin Campbell, American poet, editor, short story writer and educator (d. 1896)
1856 – Kate Douglas Wiggin, American author and educator (d. 1923)
1836 – Thomas Crapper, English plumber, invented the ballcock (d. 1910)
1821 – Jonathan Clarkson Gibbs, American minister and politician (d. 1874)
1809 – Alvan Wentworth Chapman, American physician and botanist (d. 1899)
Deaths
2016 – Agnes Nixon, American television writer and director (b. 1922)
2016 – Gary Glasberg, American television writer and producer (b. 1966)
2016 – Gloria Naylor, American novelist (b. 1950)
2015 – Walter Dale Miller, American rancher and politician, 29th Governor of South Dakota (b. 1925)
2014 – Joseph H. Alexander, American colonel and historian (b. 1938)
2013 – George Amon Webster, American singer and pianist (b. 1945)
2013 – James Emanuel, American-French poet and scholar (b. 1921)
2012 – Chris Economaki, American journalist and sportscaster (b. 1920)
2010 – Arthur Penn, American director and producer (b. 1922)
2010 – Dolores Wilson, American soprano and actress (b. 1928)
2007 – Wally Parks, American businessman, founded the National Hot Rod Association (b. 1913)
2005 – Constance Baker Motley, American lawyer, judge, and politician (b. 1921)
2004 – Geoffrey Beene, American fashion designer (b. 1924)
2003 – Althea Gibson, American tennis player and golfer (b. 1927)
2003 – Elia Kazan, American director, producer, and screenwriter (b. 1909)
2002 – Patsy Mink, American lawyer and politician (b. 1927)
1993 – Alexander A. Drabik, American sergeant (b. 1910)
1993 – Peter De Vries, American editor and novelist (b. 1910)
1991 – Miles Davis, American trumpet player, composer, and bandleader (b. 1926)
1990 – Larry O'Brien, American businessman and politician, 57th United States Postmaster General (b. 1917)
1982 – Mabel Albertson, American actress (b. 1901)
1970 – John Dos Passos, American novelist, poet, essayist, and playwright (b. 1896)
1964 – Harpo Marx, American comedian, actor, and singer (b. 1888)
1956 – William Boeing, American businessman, founded the Boeing Company (b. 1881)
1953 – Edwin Hubble, American astronomer and scholar (b. 1889)
1943 – Sam Ruben, American chemist and academic (b. 1913)
1938 – Charles Duryea, American engineer and businessman, founded the Duryea Motor Wagon Company (b. 1861)
1935 – William Kennedy Dickson, French-Scottish actor, director, and producer, invented the Kinetoscope (b. 1860)
1918 – Freddie Stowers, American soldier, Medal of Honor recipient (b. 1896)
1914 – Richard Warren Sears, American businessman, co-founded Sears (b. 1863)
1891 – Herman Melville, American author and poet (b. 1819)