Wednesday 19 June 2024 Calendar with holidays, observances and special days
International Day for the Elimination of Sexual Violence in Conflict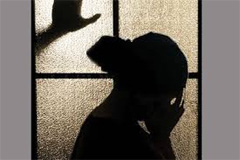 "Women's security and empowerment remain priorities for the Secretary-General. The international community must not rest until all violence against women and girls is eli..→
Calendars
:
US Holidays
,
United Nations Holidays
,
Worldwide Holidays
,
Career Holidays (Recognition Holidays)
,
Children's Days
,
Chile
,
Environmental Dates
,
Father's Days
,
Food holidays
,
Health Calendar
,
Sports and Fitness Special Days
,
The Philippines
,
Trinidad and Tobago
,
Ukraine
,
Unusual Holidays (Weird and Funny Holidays)
,
Women's Days
,
special cat days
Holidays and observances
Events
1990 – The Communist Party of the Russian Soviet Federative Socialist Republic is founded in Moscow.
1990 – The current international law defending indigenous peoples, Indigenous and Tribal Peoples Convention, 1989, is ratified for the first time by Norway.
1985 – Members of the Revolutionary Party of Central American Workers, dressed as Salvadoran soldiers, attack the Zona Rosa area of San Salvador.
1982 – In one of the first militant attacks by Hezbollah, David S. Dodge, president of the American University of Beirut, is kidnapped.
1964 – The Civil Rights Act of 1964 is approved after surviving an 83-day filibuster in the United States Senate.
1949 – The first ever NASCAR race was held at Charlotte Motor Speedway.
1944 – World War II: First day of the Battle of the Philippine Sea.
1934 – The Communications Act of 1934 establishes the United States' Federal Communications Commission (FCC).
1910 – The first Father's Day is celebrated in Spokane, Washington.
1865 – Over two years after the Emancipation Proclamation, slaves in Galveston, Texas, United States, are finally informed of their freedom. The anniversary is still officially celebrated in Texas and 41 other contiguous states as Juneteenth.
1862 – The U.S. Congress prohibits slavery in United States territories, nullifying Dred Scott v. Sandford.
1846 – The first officially recorded, organized baseball game is played under Alexander Cartwright's rules on Hoboken, New Jersey's Elysian Fields with the New York Base Ball Club defeating the Knickerbockers 23–1. Cartwright umpired.
1586 – English colonists leave Roanoke Island, after failing to establish England's first permanent settlement in North America.
Births
1990 – Xavier Rhodes, American football player. Xavier Rhodes (born June 19, 1990) is an American football cornerback for the Minnesota Vikings of the National Football League (NFL).
1988 – Jacob deGrom, American baseball player. Jacob Anthony deGrom (born June 19, 1988) is an American professional baseball pitcher for the New York Mets of Major League Baseball (MLB).
1987 – Rashard Mendenhall, American football player. Rashard Jamal Mendenhall (born June 19, 1987) is a former American football running back and current television writer who played in the National Football League (NFL) for six seasons.
1986 – Marvin Williams, American basketball player. Marvin Gaye Williams Jr. (born June 19, 1986) is an American professional basketball player for the Charlotte Hornets of the National Basketball Association (NBA).
1984 – Paul Dano, American actor. Paul Franklin Dano (/ˈdeɪnoʊ/; born June 19, 1984) is an American actor, director, screenwriter, producer and musician.
1983 – Macklemore, American rapper. Benjamin Hammond Haggerty (born June 19, 1983), known by his stage name Macklemore (/ˈmæk.ləmɔːr/ MAK-lə-mor) (formerly Professor Macklemore), is an American rapper and songwriter from Seattle, Washington.
1978 – Zoe Saldana, American actress. Her film career began a year later with Center Stage (2000), where she played a struggling ballet dancer.
1976 – Anita Wilson, American singer-songwriter and producer. Wilson (born June 19, 1976) is an American gospel music singer, songwriter, and music producer.
1976 – Dennis Crowley, American businessman, co-founded Foursquare. Dennis Crowley (born June 19, 1976) is an American Internet entrepreneur who co-founded the social networking sites Dodgeball and Foursquare.
1975 – Anthony Parker, American basketball player. EuroLeague records since the 2000–01 season
1974 – Doug Mientkiewicz, American baseball player, coach, and manager. Douglas Andrew Mientkiewicz (/mɪntˈkeɪvɪtʃ/ mint-KAY-vitch; born June 19, 1974) is an American retired professional baseball first baseman, who most recently served as the manager for the Toledo Mud Hens.
1973 – Jahine Arnold, American football player. Jahine Amid Arnold (born June 19, 1973) is a former National Football League wide receiver.
1972 – Brian McBride, American soccer player and coach. Brian Robert McBride (born June 19, 1972) is an American retired soccer player who played as a forward for the Columbus Crew, Fulham and the Chicago Fire and is the fifth highest all-time leading goalscorer for the United States national team.
1972 – Poppy Montgomery, Australian-American actress. She played FBI agent Samantha Spade on the CBS mystery drama Without a Trace from 2002 to 2009, and played Detective Carrie Wells on the CBS/A&E police drama Unforgettable from 2011 to 2016.
1972 – Robin Tunney, American actress. She is known for her role as Teresa Lisbon on the television series The Mentalist (2008–2015), and her portrayal of Veronica Donovan on the first two seasons of Prison Break (2005–2006).
1970 – Brian Welch, American singer-songwriter and guitarist. Along with fellow Korn guitarist James "Munky" Shaffer, Welch helped develop Korn's distinctive sound, a mix of sirenlike shards of dissonant guitar that mimicked a turntablist's various effects and rumbling down-tuned riffing, that defined the nu metal aesthetic beginning in the mid-'90s.
1970 – Quincy Watts, American sprinter and football player. Watts (born June 19, 1970) is a former American athlete, winner of two gold medals at the 1992 Summer Olympics.
1968 – Timothy Morton, American philosopher and academic. Timothy Bloxam Morton (born 19 June 1968) is a professor and Rita Shea Guffey Chair in English at Rice University.
1964 – Brent Goulet, American soccer player and manager. He was the 1987 U.S.
1964 – Brian Vander Ark, American singer-songwriter and guitarist. Brian Vander Ark is an American singer-songwriter best known as lead singer for the band The Verve Pipe.
1963 – Laura Ingraham, American radio host and author. Ingraham formerly hosted the nationally syndicated radio show The Laura Ingraham Show for nearly two decades, is the editor-in-chief of LifeZette, and beginning in October 2017, has been the host of The Ingraham Angle on Fox News Channel.
1962 – Paula Abdul, American singer-songwriter, dancer, actress, and presenter. After choreographing music videos for Janet Jackson, Abdul became a choreographer at the height of the music video era and soon thereafter she was signed to Virgin Records.
1960 – Johnny Gray, American runner and coach. John Lee Gray Jr. (born June 19, 1960) is a retired American world class 800 meter runner from the mid-1980s to the late 1990s and the holder of the 600m world best.
1960 – Patti Rizzo, American golfer. Patrice M. "Patti" Rizzo (born June 19, 1960) is an American professional golfer and golf instructor.
1959 – Mark DeBarge, American singer-songwriter and trumpet player. Mark "Marty" DeBarge (born June 19, 1959) is an American R&B/soul singer–songwriter, drummer, percussionist, and plays a variety of wind instruments, such as the saxophone, flugalhorn, trumpet, and flute.
1957 – Jean Rabe, American journalist and author. Jean Rabe (born June 19, 1957) is a fantasy and science fiction author and editor who has worked on the Dragonlance, Forgotten Realms, and BattleTech series, as well as many others.
1955 – Mary Schapiro, American lawyer and politician. Schapiro (born June 19, 1955) served as the 29th Chair of the U.S.
1954 – Kathleen Turner, American actress. Mary Kathleen Turner (born June 19, 1954), better known as Kathleen Turner, is an American film and stage actress and director.
1954 – Lou Pearlman, American music producer and fraudster (d. 2016), was an American record producer, con artist and fraudster. He was the manager of successful 1990s boy bands such as Backstreet Boys and NSYNC.
1950 – Ann Wilson, American singer-songwriter and musician. Wilson has a dramatic soprano vocal range.
1950 – Neil Asher Silberman, American archaeologist and historian. Neil Asher Silberman (born June 19, 1950 in Boston, Massachusetts) is an archaeologist and historian with a special interest in history, archaeology, public interpretation and heritage policy.
1948 – Phylicia Rashad, American actress. Phylicia Rashād (/fɪˈliːʃə rəˈʃɑːd/ fih-LI-shə rə-SHAHD) (née Ayers-Allen; June 19, 1948) is an American actress, singer and stage director.
1945 – Tobias Wolff, American short story writer, memoirist, and novelist. He has written four short story collections and two novels including The Barracks Thief (1984), which won the PEN/Faulkner Award for Fiction.
1939 – John F. MacArthur, American minister and theologian. John Fullerton MacArthur Jr. (born June 19, 1939) is an American pastor and author known for his internationally syndicated Christian teaching radio program Grace to You.
1938 – Wahoo McDaniel, American football player and wrestler (d. 2002), was a Choctaw-Chickasaw Native American who achieved fame as a professional American football player and later as a professional wrestler. He is notable for having held the NWA United States Heavyweight Championship five times.
1936 – Marisa Galvany, American soprano and actress. She was notably a regular performer at the New York City Opera between 1972 and 1983.
1930 – Gena Rowlands, American actress. Virginia Cathryn "Gena" Rowlands (born June 19, 1930) is an American actress, whose career in film, stage, and television has spanned over six decades.
1928 – Nancy Marchand, American actress (d. 2000). She began her career in theatre in 1951.
1926 – Erna Schneider Hoover, American mathematician and inventor. Erna Schneider Hoover (born June 19, 1926) is an American mathematician notable for inventing a computerized telephone switching method which "revolutionized modern communication" according to several reports.
1922 – Marilyn P. Johnson, American educator and diplomat, 8th United States Ambassador to Togo. She was appointed to that position on September 23, 1978, and left her post on July 29, 1981.
1921 – Louis Jourdan, French-American actor and singer (d. 2015), was a French film and television actor. He was known for his suave roles in several Hollywood films, including Alfred Hitchcock's The Paradine Case (1947), Letter from an Unknown Woman (1948), Gigi (1958), The Best of Everything (1959), The V.I.P.s (1963) and Octopussy (1983).
1919 – Pauline Kael, American film critic (d. 2001), was an American film critic who wrote for The New Yorker magazine from 1968 to 1991. Kael was known for her "witty, biting, highly opinionated and sharply focused" reviews, her opinions often contrary to those of her contemporaries.
1915 – Julius Schwartz, American publisher and agent (d. 2004), was a comic book editor, and a science fiction agent and prominent fan. He was born in The Bronx, New York.
1915 – Pat Buttram, American actor (d. 1994), was an American character actor, known for playing the sidekick of Gene Autry and for playing the character of Mr. Haney in the television series Green Acres.
1914 – Alan Cranston, American journalist and politician (d. 2000), was an American politician and journalist who served as a United States Senator from California, from 1969 to 1993, and as President of the World Federalist Association from 1949 to 1952.
1914 – Lester Flatt, American singer-songwriter and guitarist (d. 1979), was an American bluegrass guitarist and mandolinist, best known for his collaboration with banjo picker Earl Scruggs in The Foggy Mountain Boys (popularly known as "Flatt and Scruggs").
1913 – Helene Madison, American swimmer (d. 1970), was an American competition swimmer, Olympic champion, and former world record-holder.
1912 – Don Gutteridge, American baseball player and manager (d. 2008). Donald Joseph Gutteridge (June 19, 1912 – September 7, 2008) was an American infielder, coach, manager and scout in Major League Baseball who played for the St.
1912 – Virginia MacWatters, American soprano and actress (d. 2005), was an American coloratura soprano.
1910 – Abe Fortas, American lawyer and jurist (d. 1982), was an American lawyer and jurist who served as an Associate Justice of the Supreme Court of the United States from 1965 to 1969.
1910 – Paul Flory, American chemist and engineer, Nobel Prize laureate (d. 1985), was an American chemist and Nobel laureate who was known for his work in the field of polymers, or macromolecules. He was a leading pioneer in understanding the behavior of polymers in solution, and won the Nobel Prize in Chemistry in 1974 "for his fundamental achievements, both theoretical and experimental, in the physical chemistry of macromolecules".
1910 – Sydney Allard, English race car driver, founded the Allard Company (d. 1966), was the founder of the Allard car company and a successful racing motorist in cars of his own manufacture.
1905 – Mildred Natwick, American actress (d. 1994), was an American stage, film and television actress. In 1967, she earned an Oscar nomination for her supporting role in Barefoot in the Park.
1903 – Lou Gehrig, American baseball player (d. 1941), was an American professional baseball first baseman who played 17 seasons in Major League Baseball (MLB) for the New York Yankees (1923–1939). Gehrig was renowned for his prowess as a hitter and for his durability, which earned him his nickname "The Iron Horse".
1903 – Mary Callery, American-French sculptor and academic (d. 1977), was an American artist known for her Modern and Abstract Expressionist sculpture. She was part of the New York School art movement of the 1940s, 1950s and 1960s.
1902 – Guy Lombardo, Canadian-American violinist and bandleader (d. 1977), was a Canadian-American bandleader and violinist of Italian descent.
1897 – Moe Howard, American comedian (d. 1975), was an American actor and comedian, best known as the leader of the Three Stooges, the farce comedy team who starred in motion pictures and television for four decades. That group originally started out as Ted Healy and His Stooges, an act that toured the vaudeville circuit.
1896 – Wallis Simpson, American wife of Edward VIII (d. 1986), was an American socialite divorcée whose intended marriage to the British king Edward VIII caused a constitutional crisis that led to Edward's abdication.
1886 – Finley Hamilton, American lawyer and politician (d. 1940), was a United States Representative from Kentucky. He was born in Vincent, Owsley County, Kentucky.
1883 – Gladys Mills Phipps, American horse breeder (d. 1970), was a United States socialite, sportsperson, and a thoroughbred racehorse owner and breeder who began the Phipps family dynasty in American horse racing. She was known as the "first lady of the turf".
1881 – Maginel Wright Enright, American illustrator (d. 1966), was an American children's book illustrator and graphic artist. She was the younger sister of Frank Lloyd Wright, architect, and the mother of Elizabeth Enright, children's book writer and illustrator.
1877 – Charles Coburn, American actor (d. 1961). He was nominated for a Best Supporting Actor Academy Award three times – in The Devil and Miss Jones (1941), The More the Merrier (1943), and The Green Years (1946) – winning for his performance in The More the Merrier.
1872 – Theodore Payne, English-American gardener and botanist (d. 1963), was an English horticulturist, gardener, landscape designer, and botanist. His best known work was done over his adult life in Southern California.
1858 – Sam Walter Foss, American poet and librarian (d. 1911), was an American librarian and poet whose works included The House by the Side of the Road and The Coming American.
1855 – George F. Roesch, American lawyer and politician (d. 1917), was an American lawyer and politician from New York.
1854 – Eleanor Norcross, American painter (d. 1923), was an American painter who studied under William Merritt Chase and Alfred Stevens. She lived the majority of her adult life in Paris, France as an artist and collector and spent the summers in her hometown of Fitchburg, Massachusetts.
1850 – David Jayne Hill, American historian and politician, 24th United States Assistant Secretary of State (d. 1932). David Jayne Hill (June 10, 1850 – March 2, 1932) was an American academic, diplomat and author.
1843 – Mary Sibbet Copley, American philanthropist (d. 1929), was an American philanthropist and charity worker.
1833 – Mary Tenney Gray, American editorial writer, club-woman, philanthropist, and suffragette (d. 1904), was a 19th-century American editorial writer, club-woman, philanthropist, and suffragette from Pennsylvania, who later became a resident of Kansas. She lived in Kansas City, Kansas for more than twenty years and during that time, was identified with almost every woman's movement.
1816 – William H. Webb, American shipbuilder and philanthropist, founded the Webb Institute (d. 1899), was a 19th-century New York shipbuilder and philanthropist, who has been called America's first true naval architect.
1793 – Joseph Earl Sheffield, American businessman and philanthropist (d. 1882), was an American railroad magnate and philanthropist.
Deaths
2017 – Otto Warmbier, American college student detained in North Korea (b. 1994)
2016 – Anton Yelchin, American actor (b. 1989)
2015 – Earl Norem, American painter and illustrator (b. 1924)
2015 – James Salter, American novelist and short-story writer (b. 1925)
2014 – Gerry Goffin, American songwriter (b. 1939)
2013 – Dave Jennings, American football player and sportscaster (b. 1952)
2013 – James Gandolfini, American actor and producer (b. 1961)
2013 – Slim Whitman, American singer-songwriter and guitarist (b. 1923)
2013 – Vince Flynn, American author (b. 1966)
2012 – Norbert Tiemann, American soldier and politician, 32nd Governor of Nebraska (b. 1924)
2010 – Manute Bol, Sudanese-American basketball player and activist (b. 1962)
2008 – Barun Sengupta, Bengali journalist, founded Bartaman (b. 1934)
2008 – Bennie Swain, American basketball player and coach (b. 1930)
2007 – Alberto Mijangos, Mexican-American painter and educator (b. 1925)
2007 – Terry Hoeppner, American football player and coach (b. 1947)
2001 – Stanley Mosk, American lawyer, jurist, and politician (b. 1912)
1991 – Jean Arthur, American actress (b. 1900)
1990 – George Addes, American trade union leader, co-founded United Automobile Workers (b. 1911)
1988 – Gladys Spellman, American lawyer and politician (b. 1918)
1987 – Margaret Carver Leighton, American author (b. 1896)
1986 – Len Bias, American basketball player (b. 1963)
1984 – Lee Krasner, American painter and educator (b. 1908)
1979 – Paul Popenoe, American explorer and scholar, founded Relationship counseling (b. 1888)
1975 – Sam Giancana, American mob boss (b. 1908)
1968 – James Joseph Sweeney, American bishop (b. 1898)
1966 – Ed Wynn, American actor and comedian (b. 1886)
1962 – Frank Borzage, American film director and actor (b. 1894)
1956 – Thomas J. Watson, American businessman (b. 1874)
1953 – Ethel Rosenberg, American spy (b. 1915)
1953 – Julius Rosenberg, American spy (b. 1918)
1939 – Grace Abbott, American social worker and activist (b. 1878)
1864 – Sarah Rosetta Wakeman, American soldier (b. 1843)
1786 – Nathanael Greene, American general (b. 1742)
1768 – Benjamin Tasker Sr., American soldier and politician, 10th Colonial Governor of Maryland (b. 1690)