National Iraqi Day
National Iraqi Day is held on October 3. Celebrates the independence of Iraq from the United Kingdom in 1932. This event in the first decade of the month October is annual.
Help us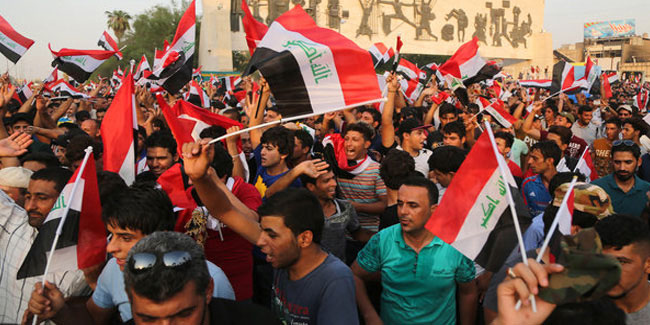 Also known as Independence Day in Iraq, it commemorates the nation's independence from Britain in 1932. Being a public holiday in Iraq, all offices, organizations, post offices, educational institutions, and major markets are closed. Iraq is home to the world's oldest civilisation. The name Iraq has been in use for centuries.
Britain seized Iraq from Ottoman Turkey during World War I and was granted a mandate by the League of Nations to govern the nation in 1920. A Hashemite monarchy was organized under British protection in 1921, and on October 3, 1932, the kingdom of Iraq was granted independence.
Iraq produced the world's earliest system of writing. Noah built his ark in Iraq.
Similar holidays and events, festivals and interesting facts

Memorial Day of the Baghdad Tragedy in Iraq on August 19
;

Victory Day in Iraq on December 10
(Celebrates the defeat of the ISIS in Iraq in 2017);

Armed Forces Day in Iraq on January 6
;

Father's Day in some Islamic countries on January 25
(Iran, Kuwait, Bahrain, Iraq, Oman, Qatar, Egypt, Yemen, Syria, Lebanon, Somalia, Sudan, Mauritania is celebrated on the 13th day of the month of Rajab);

Spring Day in Iraq on March 21
;

Mother's Day in most of the Arab world on March 21
(Bahrain, Comoros, Djibouti, Egypt, Iraq, Jordan, Kuwait, Libya, Lebanon, Mauritania, Oman, Palestine, Qatar, Saudi Arabia, Somalia, Sudan, Syria, United Arab Emirates, Yemen);

Food and Agriculture Organization Day or FAO Day in Iraq on April 17