National Grandparents Day in Italy
National Grandparents Day in Italy is held on October 2. La Festa dei Nonni. This event in the first decade of the month October is annual.
Help us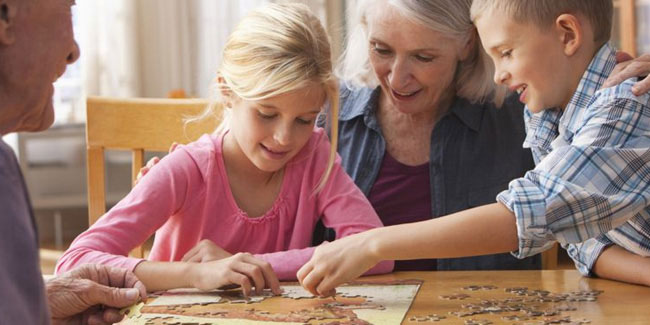 Grandparents' Day is a civil holiday widespread in some areas of the world, celebrated in honor of grandparents and their social influence. Why is Grandparents' Day celebrated on October 2? October 2 is the day on which the Catholic Church celebrates the Guardian Angels, who just like grandparents protect and guard children.
In Italy, Grandparents' Day was established as a civil holiday for October 2 each year by Law No. 159 of July 31, 2005, as a time to celebrate the importance of the role played by grandparents within families and society in general. The law also establishes the "National Award of the Grandfather and Grandmother of Italy," which the President of the Republic assigns annually to ten grandparents, based on a ranking compiled by the special commission of the Ministry of Labor and Social Policies and the Ministry of Education, University and Research. The task of promoting initiatives to enhance the role of grandparents, on the occasion of this date, is by law the responsibility of regions, provinces and municipalities.
Similar holidays and events, festivals and interesting facts

Grandparents Day in Costa Rica on October 1
(Between October 1 and 10);

Grandparents Day in South Africa on October 1
(First Sunday in October);

Grandparents Day in United Kingdom on October 1
(First Sunday in October);

Father's Day in Luxembourg on October 1
(first Sunday in October);

Grandmothers' Day in Germany on October 8
(Second Sunday in October);

Grandparents Day in Hong Kong on October 8
(Celebrated since 1990 on the second Sunday of October);

Grandparents Day in Pakistan on October 8
(Second Sunday in October);

National Father–Daughter Day in the United States on October 8
(on the second Sunday of October)