National Coffee Day
National Coffee Day is held on September 29. This event in the third decade of the month September is annual.
Help us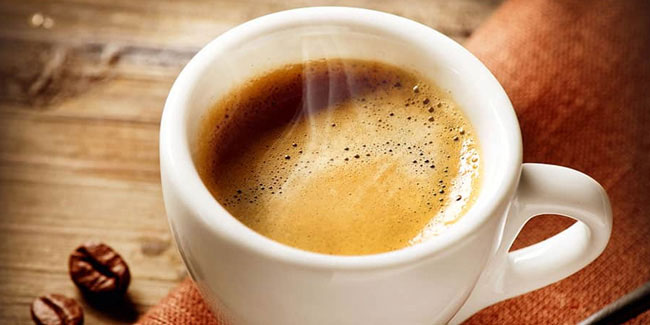 Coffee decreases muscle pain. Coffee drinkers are less likely to contract deadly diseases. Technically, coffee beans are seeds. Brazil is the world's largest coffee producer.
Leaders in Mecca forbade the drink in 1511 because they believed it sparked "radical thinking". Coffee was also attempted to be banned by certain 16th-century Italian clergymen who called the drink "satanic." Pope Clement VII, on the other hand, was so fond of coffee that he abolished the ban and had it baptized in the year 1600.
For its alleged links to rebellious sentiment, the Swedish government made both coffee and coffee paraphernalia (including cups and dishes) illegal as recently as the 18th century.
Every year, International Coffee Day is observed on October 1, to celebrate and promote the use of coffee. There are many who believe that coffee might pose ill effects on their health, therefore, on this day people are educated about the various benefits of this beverage.
Similar holidays and events, festivals and interesting facts

Teachers' Day in Taiwan on September 28
(and Chinese-Filipino schools in the Philippines, ceremonies dedicated to Confucius are also observed);

European Researchers' Night on September 29
;

Pancasila Sanctity Day in Indonesia on October 1
;

Indonesia Batik Day on October 2
;

Armed Forces Day in Indonesia on October 5
(Hari Tentara Nasional Indonesia);

Dukla Pass Victims Day in Slovakia on October 6
(1944);

Memorial Day for the Martyrs of Arad in Hungary on October 6