Teachers' Day in Taiwan
Teachers' Day in Taiwan is held on September 28. And Chinese-Filipino schools in the Philippines, ceremonies dedicated to Confucius are also observed. This event in the third decade of the month September is annual.
Help us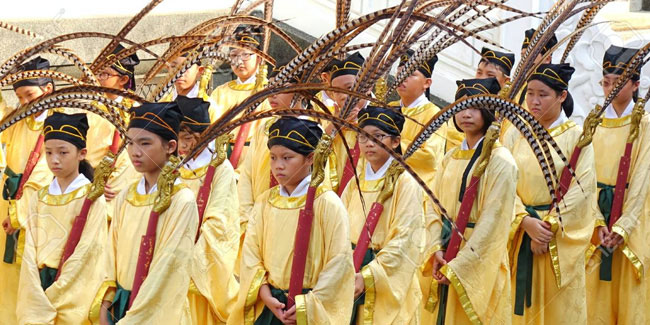 Schools in Taiwan are great about providing materials, resources, and teaching assistants to help teachers manage their classroom. Parents, co-workers, and kids have a lot of respect for teachers here.
The rite for Confucius' birthday, Shih-dien, is "a ceremony for teachers and sages staged every spring and autumn," according to The Book of Rites. Dating back to the Chou Dynasty (1122 B.C.-249 B.C.), it was held on the Ting Day (the name of the day, like "Monday") within the first ten days of every February and August by the Chinese lunar calendar. Only with the Ming Dynasty (1368-1644 A.D.) was the ritual timed forever at dawn.
The lunar date for Confucius' birthday was changed to a fixed September 28 on the Western calendar by the late President Chiang Kai-shek in 1968, but the rite was still to follow the Ming practice, beginning at dawn—6 a.m.
Similar holidays and events, festivals and interesting facts

Teachers' Day in Brunei on September 23
;

National Coffee Day on September 29
;

Teacher's Day in Uzbekistan on October 1
;

Teacher's Day on October 1
(Belarus, Kyrgyzstan, Latvia, Ukraine; celebrated on the first Sunday of October);

Teacher's Day in Kazakhstan on October 1
(It is celebrated on the first Sunday in October);

National Bullying Prevention Month in USA on October 1
(At one point or another each of us has felt insecure, or stressed out, or alone);

Libraries Week in UK on October 2