Bulgaria Independence Day
Bulgaria Independence Day is held on September 22. Celebrates the independence of Bulgaria from the Ottoman Empire in 1908. This event in the third decade of the month September is annual.
Help us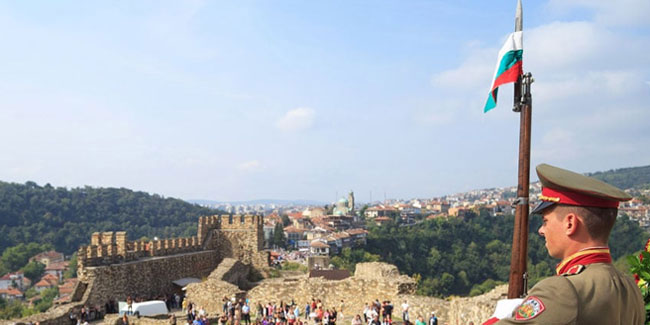 The most critical development that paved the way for Bulgarian independence was the 1877-1878 Ottoman-Russian war. The Ottoman Empire's refusal to accept reform demands became an excuse for the 1877-1878 Ottoman-Russian war and Russia took action by declaring war on the Ottoman Empire.
On September 22nd Bulgaria celebrates its Declaration Of Independence, on that day in the year 1908 Prince Ferdinand declares the Bulgarian independent State.
This event occurs 30 years after the end of the Russo-Turkish War of 1877-78. That finalized with the signature of the San Stefano peace treaty on the March 3 of 1878, the day when Bulgaria appeared in the map for the first time after 500 years under the Ottoman Rule, with the name of Principality of Bulgaria.
Similar holidays and events, festivals and interesting facts

Unification Day in Bulgaria on September 6
;

Bulgaria Air Force Day on October 16
;

National Awakening Day in Bulgaria on November 1
;

World Romani Language Day on November 5
;

St. Stephen's Day on December 26
(public holiday in Alsace, Austria, Andorra, Catalonia, Croatia, the Czech Republic, Germany, Hong Kong, Italy, Ireland, Luxembourg, Poland, Slovakia and Switzerland);

Father's day in Bulgaria on December 26
;

Commemoration Day of the Victims of Communism in Bulgaria on February 1
(since 2011)