Martyrs' Day in Libya
Martyrs' Day in Libya is held on September 16. This event in the second decade of the month September is annual.
Help us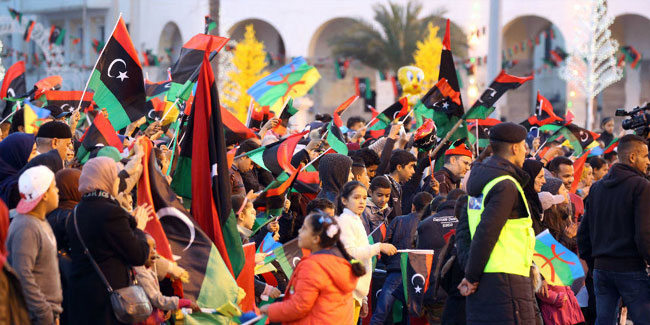 Anniversary of the martyrdom of Omar al-Mukhtar in 1931.
Omar al-Mukhtar, also known as Omar Mukhtar (August 20, 1858 - September 16, 1931), from Mnifa, was born in the small village of Zawiyat Janzour, near Tobruk in eastern Barca in Libya. Called by the nicknames "The Sheikh of the Martyrs" (shaykh al-shuhadāʾ) and "The Lion of the Desert" (asad as-ṣaḥrāʾ), he organized and was a leader for nearly twenty years (beginning in 1912) of the anti-colonial resistance of the natives against Italian control of Libya. The Italians captured and hanged him in 1931. In Libya he is considered a national hero and instilled in a young Gaddafi a strong sense of anti-colonialism.
Similar holidays and events, festivals and interesting facts

Libyan Revolution Day on September 1
(1969);

Libya Liberation Day on October 23
;

Day of Mourning in Libya on October 26
(in memory of the victims of Italian colonization);

Libya Independence Day on December 24
;

Yennayer on January 12
(Berbers, Amazigh New Year);

Revolution Day in Libya on February 17
(2011);

American Evacuation Day in Libya on June 11