The first day of the Carnival of Riosucio
The first day of the Carnival of Riosucio is held on January 2. Celebrated until January 8 every 2 years. This event in the first decade of the month January is annual.
Help us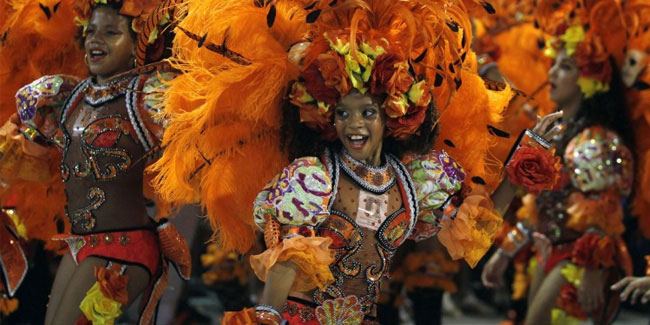 Two towns founded between the XVI and XVII centuries "Quiebralomo and La Montaña", when disputing the territory that extends to the foot of the Ingrumá Hill, declared mortal enmity. The two parish priests, in a historic alliance, managed to unite them by founding Riosucio in 1819; hence the unique urban design based on the two main squares just one block away from each other.
It is considered that on January 6, 1847, the indigenous people of the Mountains intervened for the first time with their rites of the aboriginal worship of the earth in the feast of the Magi coming from Quiebralomo; in this festival dances and songs of African origin were mixed with Spanish sacred theater and choreographic forms of European ancestry and then arose the "Matachinesca Amusements" with festive laws that ordered the reconciliation of the ancient rivals.
The Riosucio Carnival or Devil's Carnival is one of the most picturesque festivals in Colombia and attracts a considerable number of national and foreign visitors to the municipality of Riosucio in the department of Caldas. The carnival is also an Oral, Cultural and Intangible Heritage of the Nation.
Over time it became a party full of joy, humor and fun. In 1915 the figure of the devil was adopted as the effigy of the festival.
In 2015 the Spanish Folk Metal band Saurom released the song <>, dedicated to this festivity.
Similar holidays and events, festivals and interesting facts

Public Domain Day on January 1
(multiple countries);

The first day of Blacks and Whites' Carnival in southern Colombia on January 2
(celebrated until January 7);

Three Kings Cavalcade on January 6
;

Memorial Day for the Sincelejo tragedy in Colombia on January 20
(1980);

International Community Manager Day on January 22
(Held on the fourth Monday of January);

World Day for African and Afrodescendant Culture on January 24
;

World Environmental Education Day on January 26