Hindi Divas
Hindi Divas is held on September 14. Hindi-speaking regions. This event in the second decade of the month September is annual.
Help us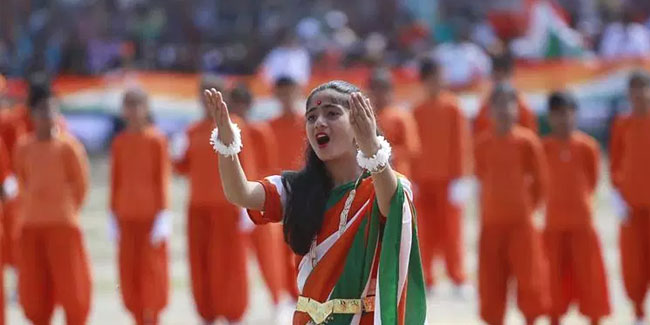 Hindi is an Indo-European language. Hindi is the official language of India, which is spoken by more than 366 million people across the world. On this day in 1949, the Constituent Assembly adopted Hindi as the official language of the country.
Each letter of the Hindi alphabet has its own independent and distinct sound. English has borrowed a great number of words from Hindi. Examples of Hindi loanwords include avatar, bandanna, bungalow, dinghy, guru, jungle, khaki, karma, loot, mantra, nirvana, punch, pyjamas, sorbet, shampoo, thug, typhoon and yoga.
Similar holidays and events, festivals and interesting facts

Teacher's Day in India on September 5
;

Engineer's Day in India on September 15
(The Engineering Community across India is celebrating Engineers Day on 15 September every year as a remarkable tribute to the greatest Indian Engineer Bharat Ratna Mokshagundam Visvesvaraya [popularly known as Sir MV]. He is held in high regard as a pre-eminent engineer of India. "Engineering for A Healthy Planet" is the theme of Engineers Day 2021);
Marathwada Liberation Day on September 17
(Maharashtra, India);

National Daughters Day in India on September 24
(is celebrated on the 4th Sunday of September every year);

National Coffee Day on September 29
;

Commemoration of the death of the Prophet Muhammad and Imam Sadegh on October 1
;

Gandhi Jayanti in India on October 2
(Gandhi's birthday-related observances)