Berchtold's Day or Berchtoldstag
Berchtold's Day or Berchtoldstag is held on January 2. Switzerland, Liechtenstein and the Alsace. This event in the first decade of the month January is annual.
Help us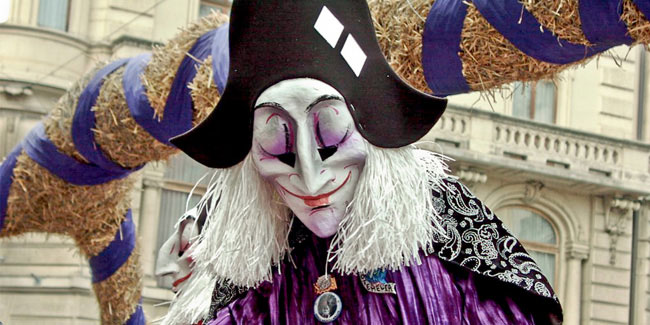 Berchtoldstag in Glarus, also called Nachneujahr (Naanüüjaar), is originally a holiday in areas with an Alemannic population, especially in parts of Switzerland - where it also reached French-speaking western Switzerland via Bernese rule over Vaud - and in Liechtenstein. It falls in the different areas sooner, soon later in the time of the beginning of the year and is celebrated in the historical Zurich and Bernese area of influence on January 2, in the canton of Graubünden on January 5 and in Frauenfeld in Thurgau on the third Monday in January.
In Switzerland, January 2 is a public day of rest under cantonal law in the cantons of Aargau (partially), Bern, Jura, Neuchâtel, Thurgau, and Vaud, and also under municipal law in the cantons of Zurich and Schaffhausen. In other cantons, this day often has a somewhat ambiguous status; many employees do not work but must take a vacation or work overtime; many retail stores use it for inventory and are therefore closed, while in the same canton, major distributors may open stores. Banks in Switzerland are generally closed on January 2, and the SBB also considers the day a holiday.
Similar holidays and events, festivals and interesting facts

King Taksin Memorial Day in Thailand on December 28
;

Ancestry Day on January 2
(Haiti);

Day of the Fallen against the Colonial Repression on January 4
(Angola);

Pathet Lao Day in Laos on January 6
;

Martyrs' Day in Panama on January 9
(is a Panamanian day of national mourning which commemorates the January 9, 1964 anti-American riots over sovereignty of the Panama Canal Zone);

Memorial Day in Turkmenistan on January 12
(Day of mourning in honor of the Turkmen killed on January 12, 1881 at the hands of Russian invaders at the Battle of Geok-Tepe, near Ashgabat);

Stephen Foster Memorial Day on January 13
(United States)