Mindfulness Day
Mindfulness Day is held on September 12. International observance. This event in the second decade of the month September is annual.
Help us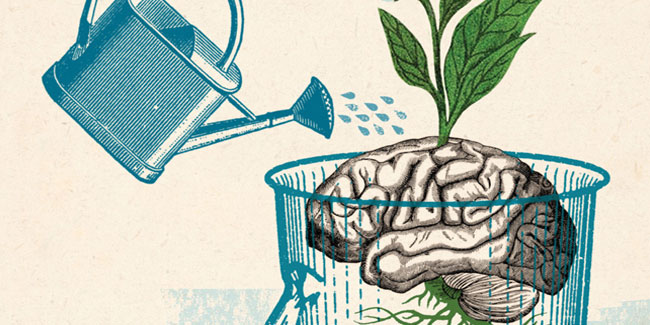 Mindfulness is more than just a coping strategy or wellness practice--it actually can change the physical makeup of our brains. Researchers found that over time participants who practiced meditation and mindfulness increased the gray matter in brain regions associated with memory, learning, and focus.
Mindfulness can improve decision making. Among its theorized benefits are self-control, objectivity, affect tolerance, enhanced flexibility, equanimity, improved concentration and mental clarity, emotional intelligence and the ability to relate to others and one's self with kindness, acceptance and compassion.
Mindfulness Day is celebrated on 12 September, so maybe that would be a good day to try a few mindfulness techniques and see if they make a difference.
On which day a variety of workshops and meditation groups are held with the intent to raise awareness to the general public about the profound value and benefit of mindfulness. In 2011, Mindfulness Day was designated to be September 12 by Wisdom Publications.
Similar holidays and events, festivals and interesting facts

World Day Against Terrorism on September 11
;

United Nations International Day for South-South Cooperation on September 12
;

World Sepsis Day on September 13
;

National Celiac Awareness Day on September 13
(The United States Senate has once again designated September 13th as "National Celiac Awareness Day." According to the resolution, the Senate "recognizes that all people of the United States should become more informed and aware of celiac disease" and encourages all Americans to participate in activities that celebrate this day. Celiac disease affects an estimated 3 million Americans, 85% of whom remain undiagnosed or misdiagnosed);

World Atopic Eczema Day or World Atopic Dermatitis Day on September 14
;

National Attention Deficit Hyperactivy Disorder Day in South Africa on September 14
;

International Dot Day on September 15
;

International Day for Freedom of Education on September 15
;

International Grenache Day on September 15
(Celebrated on the 3rd Friday in September);

European Prostate Health Day on September 15
;

Sanitary and epidemiologic service worker Day in Russia on September 15
;

National Sunflower Day in South Africa on September 15