Commemoration of the mass hanging of the Saint Patrick's Battalion
Commemoration of the mass hanging of the Saint Patrick's Battalion is held on September 12. Mexico. This event in the second decade of the month September is annual.
Help us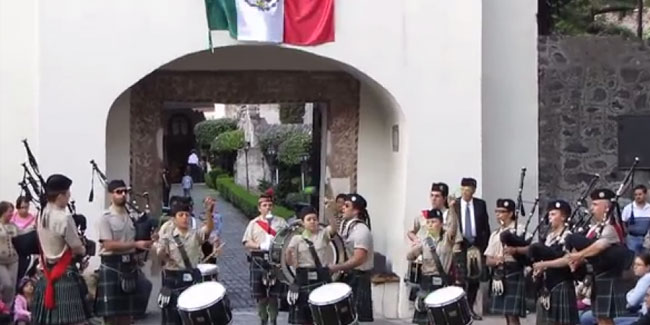 On September 12, the heroic deed of the San Patricio Battalion in 1847 is commemorated.
The armed confrontation between the United States and Mexico lasted for most of 1847. The San Patricio Battalion was made up mostly of Irish-born men who had deserted from the US Army. By April of the same year, his entry into the Mexican defense was made official.
On August 20, the invading forces defeated the Mexican army at the Churubusco convent. In this confrontation the North Americans captured 85 soldiers of the Battalion. 75 were court-martialed and sentenced to hang. The first 16 were hanged in San Ángel on September 10, 1847. The execution of another 30 of them happened days later.
On April 29, 1999, the Mexican Congress of the Union declared the civilian and military combatants of the US invasion war as "Beneméritos de la Patria" to a heroic degree, and to honor them they were given the generic name of "Defenders of the Homeland 1846-1848".
That legend was affixed with gold letters on the Wall of Honor of the Legislative Branch building, along with the name "San Patricio Battalion" in homage to the foreign soldiers who formed that contingent.
Similar holidays and events, festivals and interesting facts

Catalonia National Day on September 11
;

National Day of Service and Remembrance in United States on September 11
(September 11 attacks-related observances);

Day of Remembrance of Salvador Allende in Chile on September 11
(The anniversary of the 1973 military coup);

Defenders Day on September 12
(Maryland, United States);

Día de los Niños Héroes in Mexico on September 13
(in memory of 6 young Mexican cadets who died in the battle of September 13, 1847 during the Mexican-American War);

Infantry Day in Argentina on September 13
;

Beginning of the Week of Remembrance of the Farropiglia Revolution in Brazil on September 13