Bonaire Flag Day
Bonaire Flag Day is held on September 6. The flag of Bonaire was adopted in 1984. This event in the first decade of the month September is annual.
Help us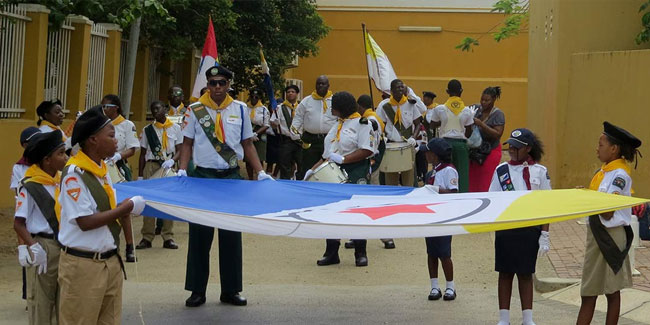 Bonaire used to be a part of the Netherlands Antilles, but in 2010 that country was dissolved. This left Bonaire as a special municipality of the country of the Netherlands along with Sint Eustatius and Saba.
The island depended for centuries on only rainwater and well water. But because there is not much rainfall per year, the island has no natural freshwater sources and the population continued to grow, a water scarcity arose in the 1960s. Since then, drinking water has been extracted from seawater.
Bonaire is a highly protected environment. More than 20% of its total land mass and 100% of the waters surrounding Bonaire and Klein Bonaire are national parks and are therefore protected.
Similar holidays and events, festivals and interesting facts

Flag Day in Australia on September 3
;

Ecuador Flag Day on September 26
(The bright yellow, red and blue bands and the coat of arms in the center are all symbolically significant);

Greece Flag Day on October 27
(There are many holidays when you can see the Greek flag fly from 8 a.m. to sunset);

United Arab Emirates Flag Day on November 3
(The UAE Flag Day is commemorated on November 3 every year since it was first launched in 2013 by His Highness Sheikh Mohammed bin Rashid Al Maktoum, Vice-President and Prime Minister of the UAE and Ruler of Dubai);

Panama Flag Day on November 4
;

Finnish Swedish Heritage Day, a flag day on November 6
(Finland);

Gustavus Adolphus Day in Sweden on November 6
(death of King Gustavus Adolphus of Sweden and official flag day)