Grandfather's Day in Poland
Grandfather's Day in Poland is held on January 22. This event in the third decade of the month January is annual.
Help us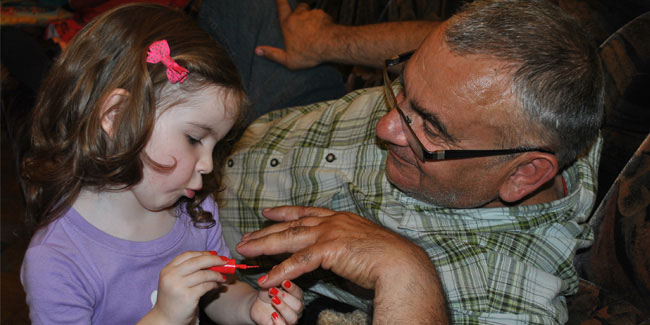 Grandmothers' Day is traditionally celebrated on January 21, and Grandparents' Day on January 22. Grandparents' Day - a family, secular holiday, celebrated in Poland on January 22 to honor grandparents. It is customary for grandchildren to wish their grandparents on this day, and in kindergartens, day care centers and other childcare institutions there are meetings, artistic demonstrations by children and refreshments. This is usually accompanied by the presentation of laurels.
The holiday was probably brought to Poland from America in the 1980s and gradually became more and more popular.
It is very important to show the child the importance of celebrating this holiday. The child should learn respect for the elderly. It is also worth showing the youngest how important tradition is in everyone's life. When it is Grandmother's and Grandfather's Day this learning becomes easier - we have an excuse to encourage the child to explore the past and his own identity together.
Similar holidays and events, festivals and interesting facts

Spouse's Day in Russia on January 19
;

Father's Day in some Islamic countries on January 25
(Iran, Kuwait, Bahrain, Iraq, Oman, Qatar, Egypt, Yemen, Syria, Lebanon, Somalia, Sudan, Mauritania is celebrated on the 13th day of the month of Rajab);

Grandchildren's Day in Ontario, Canada on February 7
;

National African American Parent Involvement Day on February 12
(second monday of february - NAAPID is a day for all parents to come to their child's school, see what their day is like and to support their child's educational future);

Saint Joseph's Day or Father's Day on March 19
(in Andorra, Angola, Spain, Portugal, Italy, Switzerland, Honduras, and Bolivia);

Father's Day in Croatia on March 19
(celebrated on Saint Joseph's Day);

Father's Day in Israel on May 1
(יום האב)