Indonesia Constitution Day
Indonesia Constitution Day is held on August 18. This event in the second decade of the month August is annual.
Help us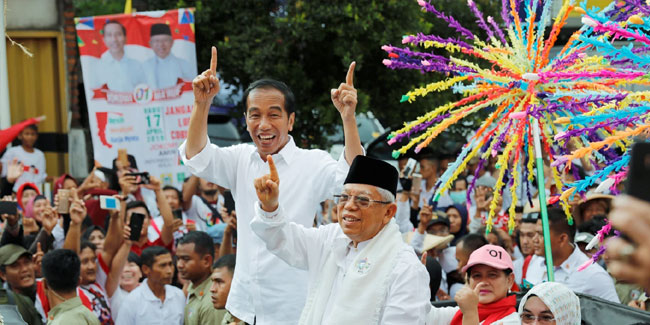 The Indonesian Constitution of 1945 is considered the shortest in the world. It is much shorter than the U.S. Constitution. The Constitution was originally officially enacted on 18 August 1945. Every August 18, Indonesia commemorates Constitution Day.
The constitution was written in June, July, and August 1945, in the final months of the Japanese occupation of the Dutch East Indies at the end of World War II. It was abrogated by the Federal Constitution of 1949 and the Provisional Constitution of 1950, but restored by President Sukarno's 1959 Decree. The 1945 Constitution has the highest legal authority in the country's system of government. The executive, legislative and judicial branches of government must defer to it.
Similar holidays and events, festivals and interesting facts

Constitution Day in Equatorial Guinea on August 15
;

Constitution Day in Kazakhstan on August 30
;

Constitution Day in Turks and Caicos Islands on August 30
;

Fiji Constitution Day on September 7
(This public holiday was instituted in 2013 to commemorate the passing of the 2013 constitution, but it was first observed in 2016. Fiji's current constitution is its fourth since independence);

Nepal Constitution Day on September 20
;

Cambodia Constitution Day on September 24
;

National Coffee Day on September 29