Jamaica Independence Day
Jamaica Independence Day is held on August 6. Celebrates the independence of Jamaica from the United Kingdom in 1962. This event in the first decade of the month August is annual.
Help us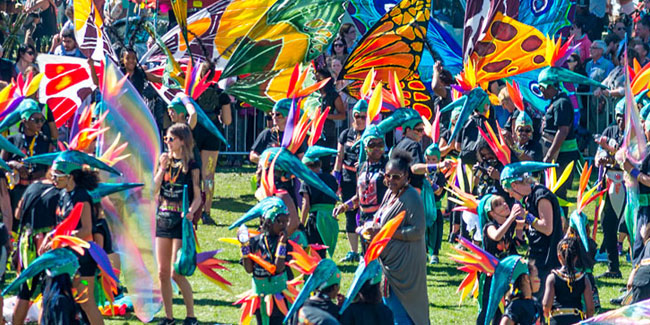 After more than 3 centuries of British rule, Jamaica finally gained its independence in 1962. Independence Day is celebrated on 6 August with huge street parties ("Jamaica was the happiest island in all the Caribbean. Kingston was in holiday mood and the whole population hung out their flags, and metaphorically threw their hats in the air."). However, the island remains part of the Commonwealth. As a result of that colonial past Jamaica keeps hold of many British laws, constructs, and quirks. Driving on the left side of the road is just one of them.
Similar holidays and events, festivals and interesting facts

Emancipation Day in Barbados, Bermuda, Guyana, Trinidad and Tobago, Jamaica on August 1
(Celebration of the Slavery Abolition Act 1833 which ended the slavery in the British Empire, generally celebrated as a part of Carnival, as the Caribbean Carnival takes place at this time);

Birthday of Marcus Garvey on August 17
(Rastafari. Marcus Garvey Day in Jamaica);

Human Resource Professional Day or HR Professional Day on September 26
;

Heroes' Day in Jamaica on October 16
(Date for 2023. Celebrated on the third Monday in October);

World Day for Prevention of Child Abuse and Neglect on November 19
;

CARICOM–Cuba Day on December 8
(Caribbean Community);

World Energy Conservation Day on December 14