Army Day in Laos
Army Day in Laos is held on January 20. This event in the second decade of the month January is annual.
Help us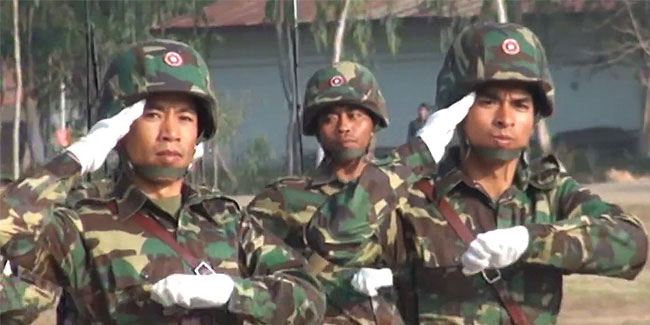 The Anniversary of The Lao Army was observed annually every 20 January by the Lao People's Armed Forces to celebrate the creation of the independent Lao army on 20 January 1949. For 2022, Laos is ranked 121 of 142 out of the countries considered for the annual GFP review. It holds a PwrIndx* score of 3.6906 (a score of 0.0000 is considered 'perfect').
Vietnam is Laos's closest ally, and has been like Laos's Communist big brother. In many ways Vietnam has dominated Laos politically the same way that Syria dominated Lebanon for many years.
Similar holidays and events, festivals and interesting facts

Royal Thai Armed Forces Day in Thailand on January 18
;

Armed Forces Day in Mali on January 20
;

Day of Honoring the Defenders of Donetsk Airport in Ukraine on January 20
;

Army Day in Armenia on January 28
;

Air Force Day in Nicaragua on February 1
;

Veterans Day in Thailand on February 3
;

Volunteer Defense's Day in Thailand on February 10