National Day in Belgium
National Day in Belgium is held on July 21. Celebrates the inauguration of Léopold I, the first king of the Belgians, after its independence from the Netherlands on October 4, 1830. This event in the third decade of the month July is annual.
Help us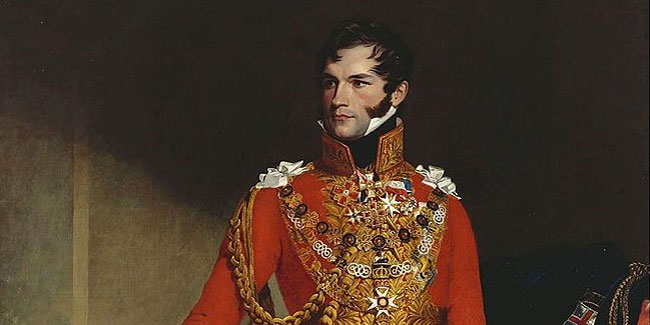 On July 21, Belgium celebrates an important day in its history. After the Belgian Revolution in 1830, which led to the country's independence, the National Congress decided to make Belgium a kingdom. Belgian National Day commemorates an event that occurred July 21, 1831. Leopold of Saxe-Cobourg swore allegiance to the new Belgian Constitution and became the first King of the Belgians. He travelled further through the country, among others through Bruges and Ghent, and on 21 July 1831, he took the constitutional oath as the first king of the Belgians on the Place Royale in Brussels. Independence Day celebrates the separation of Belgium from the Netherlands in 1831, as well as the formal establishment of the Kingdom.
Every year, several ceremonies are held to commemorate the day, starting with the Belgian royal family, as well as the country's political institutions, ambassadors and representatives of various European institutions, attending the Te Deum hymn in several religious venues across the country.
Similar holidays and events, festivals and interesting facts

French National Holiday in Liege, Belgium on July 14
(In 1937, the townspeople decided to celebrate this holiday in protest against Belgium's policy of neutrality regarding the Third Reich and against the denunciation of the French military agreement with the Belgian government);

MeyBoom Day in Belgium on August 9
(Maybum Plantation in Brussels and Leuven);

Feast day of the Assumption of Mary on August 15
(Christian feast day, one of the Catholic holy days of obligation a public holiday in Austria, Belgium, Benin, Bosnia, Burundi, Cameroon, Chile, Colombia, Croatia, Cyprus, France, Germany, Greece, Guatemala, Hungary, Italy, Ivory Coast, Lebanon, Liechtenstein, Lithuania, Luxembourg, Macedonia, Madagascar, Malta, Mauritius, Monaco, Paraguay, Poland, Portugal, Romania, Senegal, Seychelles, Slovenia, Spain, Switzerland, Togo, and Vanuatu);

Septennial Festival in Huy, Belgium on August 15
(Les Septennales);

Mother's Day in Antwerp and Costa Rica on August 15
;
Day of the Walloon Region in Belgium on September 24
(Celebrate on the fourth Sunday of September);

French Community Holiday on September 27
(French community of Belgium)