Engineer's Day in Costa Rica
Engineer's Day in Costa Rica is held on July 20. This event in the second decade of the month July is annual.
Help us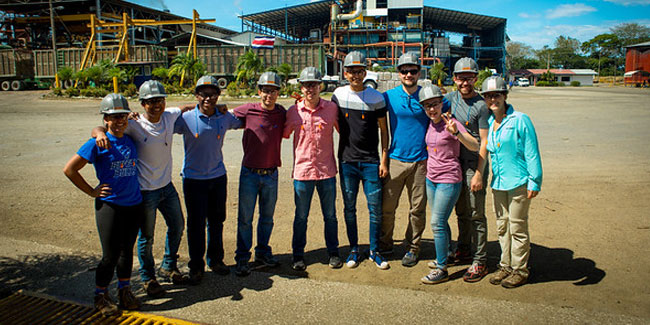 The Engineering Week was also the space for the celebration of the anniversary of the inauguration of the Engineering Technological Development Center, known as the Headquarters Laboratory NAVE, in addition to the celebration of Engineer's Day in Costa Rica, which takes place on July 3 and Pan American Engineer's Day on July 21.
These celebrations are born with the purpose of honoring the professionals who create projects that help society, it is for them that the Federated College of Engineers and Architects (CFIA) celebrates the years of the foundation of the Technical Faculty of the Republic, a precursor group of the CFIA, which was created on July 3, 1903, which is why every July 3 in the Ibero-American country the Engineer's Day is celebrated; Additionally, on July 20, 1949, the Pan American Union of Engineering Associations was born with the aim of uniting all engineers in Latin America to consolidate the figure of engineering in the socioeconomic activities of the continent, and achieve a link between all countries from America.
Similar holidays and events, festivals and interesting facts

Wine Battle Memorial Day on June 29
(Venezuela, Colombia, Costa Rica, Malta, Peru, Rome Italy, Sao Paulo, Chile, Spain);

Guanacaste Day in Costa Rica on July 25
;

Santo Domingo de Guzman Day on August 4
;

Feast day of the Assumption of Mary on August 15
(Christian feast day, one of the Catholic holy days of obligation a public holiday in Austria, Belgium, Benin, Bosnia, Burundi, Cameroon, Chile, Colombia, Croatia, Cyprus, France, Germany, Greece, Guatemala, Hungary, Italy, Ivory Coast, Lebanon, Liechtenstein, Lithuania, Luxembourg, Macedonia, Madagascar, Malta, Mauritius, Monaco, Paraguay, Poland, Portugal, Romania, Senegal, Seychelles, Slovenia, Spain, Switzerland, Togo, and Vanuatu);

Mother's Day in Antwerp and Costa Rica on August 15
;

National Parks Day in Costa Rica on August 24
;

International Indigenous Women's Day on September 5