Feast of Elijah
Feast of Elijah is held on July 20. Catholic Church, Eastern Orthodox Churches, and the Lutheran Church–Missouri Synod. This event in the second decade of the month July is annual.
Help us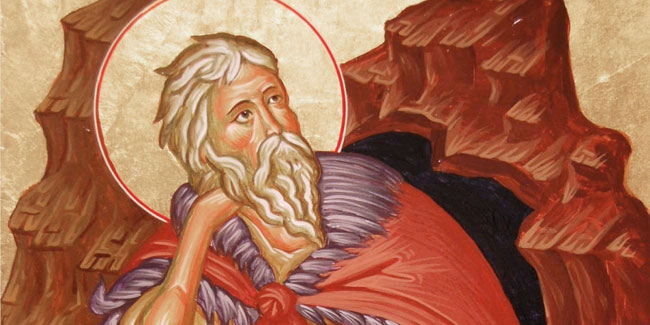 849 BC - According to the Bible, Elijah was taken up into heaven by a chariot of fire, 2 Kings 2.
Today Carmelites throughout the world celebrate the Solemnity of the Old Testament Prophet, Elijah. In the Carmelite tradition Elijah is regarded as the spiritual father of and a source of inspiration for Carmelites.
Elijah was a mighty prophet during a turbulent time in Israel's history. The nation had turned away from the Lord to worship Baal, and King Ahab had formed an alliance with Sidon by marrying their princess, Jezebel. Elijah was sent to show Israel the evil of their ways and encourage them to return to the Lord.
In Bulgaria, Christians celebrate July 20th as the Feast of Elijah (also called the Feast of Ilenden). The Prophet Elijah (or Saint Elijah) is commemorated during this day as the patron saint of tailors, rain, thunder, and lightning.
The holiday is celebrated by reciting prayers for rain, health, fertility, protection against elements, etc.
Similar holidays and events, festivals and interesting facts

Slavonic Writing and Culture Day in Bulgaria on May 24
;

Unification Day in Bulgaria on September 6
;

Bulgaria Independence Day on September 22
(celebrates the independence of Bulgaria from the Ottoman Empire in 1908);

Bulgaria Air Force Day on October 16
;

National Awakening Day in Bulgaria on November 1
;

World Romani Language Day on November 5
;

St. Stephen's Day on December 26
(public holiday in Alsace, Austria, Andorra, Catalonia, Croatia, the Czech Republic, Germany, Hong Kong, Italy, Ireland, Luxembourg, Poland, Slovakia and Switzerland);

Father's day in Bulgaria on December 26