Slovakia Independence Day
Slovakia Independence Day is held on July 17. This event in the second decade of the month July is annual.
Help us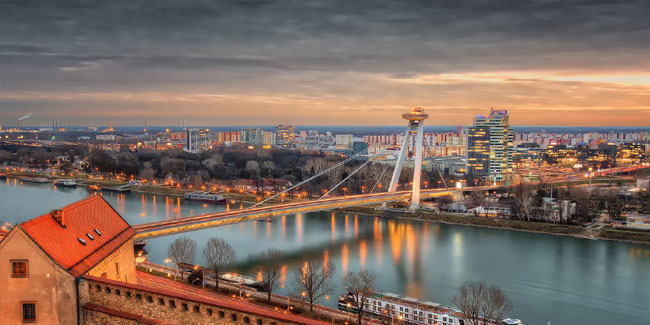 Slovakia is a small and colorful country in Central Europe, full of lovely surprises. In 1989, the Velvet Revolution peacefully ended the Communist rule in Czechoslovakia. Slovakia became an independent state on 1 January 1993 after the peaceful dissolution of Czechoslovakia, sometimes known as the Velvet Divorce.
17 July, Independence Day, Výročie deklarácie o zvrchovanosti SR, Anniversary of the Declaration of Independence of the Slovak Republic in 1992.
Similar holidays and events, festivals and interesting facts

Father's Day on June 18
(Ñelebrated on the third Sunday of June øò Argentina, Aruba, Canada, Costa Rica, France, Greece, Hong Kong, Hungary, India, Ireland, Kenya, Japan, Macao, Malaysia, Malta, Mexico, Netherlands, Pakistan, Peru, Puerto Rico, Singapore, Slovakia, South Africa, Sri Lanka, Trinidad and Tobago, Turkey, Venezuela, United Kingdom);

Matica slovenská Day in Slovakia on August 4
;

Day of the Victims of Holocaust and of Racial Violence in Slovakia on September 9
;

Day of the First Public Appearance of the Slovak National Council on September 19
;

National Coffee Day on September 29
;

European Researchers' Night on September 29
;

Dukla Pass Victims Day in Slovakia on October 6
(1944)