Sultan's Birthday in Brunei Darussalam
Sultan's Birthday in Brunei Darussalam is held on July 15. This event in the second decade of the month July is annual.
Help us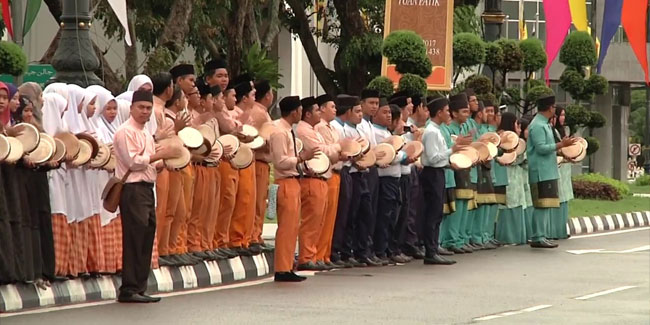 Hassanal Bolkiah was born on July 15th 1946, the eldest son of Sultan Omar Ali Saifuddien III and Raja Isteri (Queen) Pengiran Anak Damit. As such, he became Crown Prince in 1961 and succeeded to the throne as the Sultan of Brunei, following the abdication of his father on October 5th 1967. Hassanal was educated by tutors and attended schools in Brunei and Kuala Lumpur until 1961, when he was installed as the crown prince. Once the world richest man, Hassanal Bolkiah has ruled Brunei since 1968 and, alongside his brother Prince Jefri, has given a new meaning to excess.
At one point the richest man on the planet, worth as much as $40 billion, his exploits included reportedly racing Ferraris at midnight through Brunei's capital, commissioning a 1,788 room palace, and spending $20,000 to get his hair cut.
Similar holidays and events, festivals and interesting facts

Muslim New Year on July 6
(The Islamic New Year, also known as Arabic New Year, Muharram or Hijri New Year is the day that marks the beginning of a new Hijri year);

Teachers' Day in Brunei on September 23
;

The Prophet's Birthday or Mawleed al Nabi on September 27
(or Mawlid al-Nabi. There is not a single verse in the Qur'an OR a Hadith of Prophet Muhammad (Peace be upon him) forbidding the celebration of Prophet's birthday);

Independence Day in Brunei, Cameroon, Haiti, Sudan on January 1
;

Israk Mikraj in Brunei Darussalam on February 8
(Prophet's Ascension);

National Day in Brunei on February 23
;

Koran Revelation Day on March 28
(also Nuzul Quraan in Brunei Darussalam)