Day of the Flemish Community
Day of the Flemish Community is held on July 11. Flemish Community of Belgium. This event in the second decade of the month July is annual.
Help us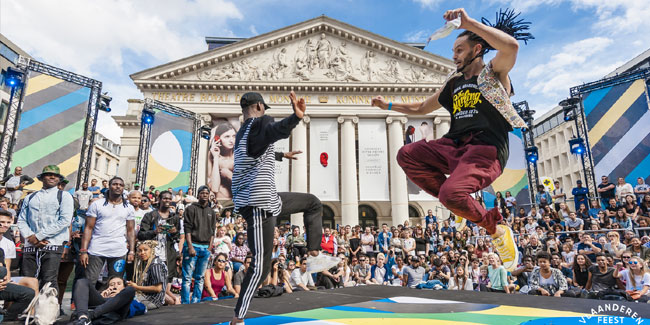 Flemish is native to Flanders, a historical region in northern Belgium; it is spoken by Flemings, the dominant ethnic group of the region. Outside of Flanders, it is also spoken to some extent in French Flanders and the Dutch Zeelandic Flanders.
Many of their customs and traditions are distinctively Flemish in nature such as windmills used for grain, São Jorge cheese and several religious events such as the imperios and the feast of the Cult of the Holy Spirit.
The Day of the Flemish Community of Belgium is an annual commemoration in the Flemish Community in Belgium on 11 July which marks the anniversary of the Battle of the Golden Spurs (Guldensporenslag) in 1302.
Similar holidays and events, festivals and interesting facts

Father's Day in Austria and Belgium on June 11
(celebrated on the second Sunday of June and it is not a public holiday);

French National Holiday in Liege, Belgium on July 14
(In 1937, the townspeople decided to celebrate this holiday in protest against Belgiumís policy of neutrality regarding the Third Reich and against the denunciation of the French military agreement with the Belgian government);

National Day in Belgium on July 21
(celebrates the inauguration of Léopold I, the first king of the Belgians, after its independence from the Netherlands on October 4, 1830);

MeyBoom Day in Belgium on August 9
(Maybum Plantation in Brussels and Leuven);

Feast day of the Assumption of Mary on August 15
(Christian feast day, one of the Catholic holy days of obligation a public holiday in Austria, Belgium, Benin, Bosnia, Burundi, Cameroon, Chile, Colombia, Croatia, Cyprus, France, Germany, Greece, Guatemala, Hungary, Italy, Ivory Coast, Lebanon, Liechtenstein, Lithuania, Luxembourg, Macedonia, Madagascar, Malta, Mauritius, Monaco, Paraguay, Poland, Portugal, Romania, Senegal, Seychelles, Slovenia, Spain, Switzerland, Togo, and Vanuatu);

Septennial Festival in Huy, Belgium on August 15
(Les Septennales);

Mother's Day in Antwerp and Costa Rica on August 15