Children's Day in Pakistan
Children's Day in Pakistan is held on November 20. This event in the second decade of the month November is annual.
Help us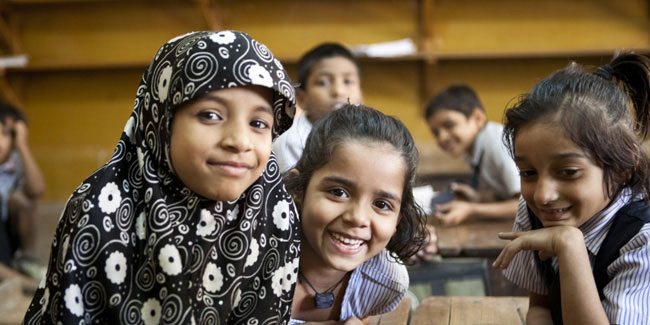 Children's Day in Pakistan is celebrated on two days annually. Those days are June 1st and November 20th. Earlier Children's Day was celebrated on 1 July. In Punjab the Child Rights Cell of Department of Social Welfare Punjab collaborates with UNICEF to celebrate this day. Whereas, The NGO, Voice of Children Islamabad, also celebrates Children's day and arranges activities for children and parents on that day. The EPO and SFB also celebrate Children's day and arrange fun and interactive sessions for children and parents. On these days, the elders celebrate with their children how a child's life should be and not what they more than likely become. Stories are shared, lessons are taught, and family time is spent well.
The people of Pakistan have been polled as the fourth most intelligent people worldwide. Malala Yourafzai is the youngest ever person to win the Nobel Peace Prize, at 17. Children love riding the backs of camels on the beach from one side to the other.
For Children's Day, there are many festivals and events organized by schools and organizations, that focus on having fun and lively activities that kids and their families can enjoy. Most charitable organizations also partake in the festivities, by holding functions or partnering with bigger organizations. Thus, everyone joins in to make this day a memorable event each year in Pakistan.
Similar holidays and events, festivals and interesting facts

Birthday of Muhammad Iqbal in Pakistan on November 9
;

Sindhi Cultural Day on December 3
(Date for 2023; celebrated on the first Sunday in December. Sindhi diaspora);

Quaid-e-Azam's Day in Pakistan on December 25
;

Kashmir Solidarity Day in Pakistan on February 5
;

Baloch Culture Day on March 2
(Balochistan);

Pakistan Day on March 23
;

Secretary's Day in Pakistan on April 17