World Vitiligo Day
World Vitiligo Day is held on June 25. This event in the third decade of the month June is annual.
Help us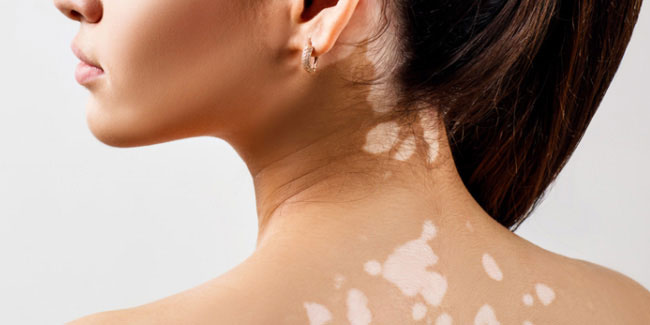 Vitiligo Support and Awareness Foundation in Nigeria started the idea of activists conducting Vitiligo Purple Fun Day at the shopping mall on June 25th 2011. It was celebrated in memory of late King of Pop Michael Jackson, who suffered from vitiligo and died on 25th June 2009.
The vision is to bring this 'forgotten disease' into the public eye by raising awareness, portraying its true nature, and debunking common vitiligo myths.
Later, Vitiligo Research Foundation (VRF) based in New York, USA joined this campaign to make it a truly global affair leading to the foundation of World Vitiligo Day, celebrated every year on June 25th.
According to the World Health Organization, the number of patients with vitiligo in the world is approximately 0.8-2.8% of the total population. As a result of social stigma and heavy psychological burden, more than 100 million people are affected by this disease. Vitiligo is a pigmentation disorder, expressed in the disappearance of melanin pigment in certain areas of the skin.
Similar holidays and events, festivals and interesting facts

World Day against the abandonment of domestic animals on June 24
(Held on the last Saturday of June);

International Lifeguard Day on June 24
;

International Makeup Artist Day on June 24
;

Drug Awareness Week in South Africa on June 24
(the South African National Council on Alcoholism and Drug Dependence - SANCA);

International Scoliosis Awareness Day on June 25
(SAUK launched #ISAD in 2013 to unite people across the world to create positive public awareness of scoliosis, promote education, and bring together those affected by the condition);

Global Day of The Beatles on June 25
;

Cat World Domination Day on June 25
;

World Anti-Bullfighting Day on June 25
;

National Iodine Day in Thailand on June 25
;

World Refrigeration Day on June 26
;

Clinical Pathologist's Day in Mexico on June 26