Economist day in Buenos Aires, Argentina
Economist day in Buenos Aires, Argentina is held on June 3. This event in the first decade of the month June is annual.
Help us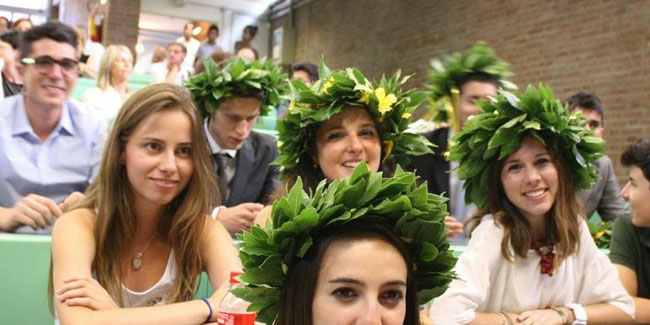 The Commerce Consulate of Buenos Aires was one of the most important institutions of the Viceroyalty of the Río de la Plata, along with the viceroy, the Cabildo and the religious ones. The Consulate was set up in 1794 at the request of local merchants. It was largely a guild of merchants with powers delegated by the king in trade matters. Manuel Belgrano, Secretary of the Embassy since its inception, set for himself the goal to transform a poor and virgin region into a rich and prosperous one.
The first and only Secretary of the Consulate, Manuel Belgrano, had to play with caution in assuming the leadership of that task the 3 June, 1794. Having been designated as perpetual secretary of the consulate, he wrote the guidelines that would follow in its efforts of economic development, in a document which has survived. The date on which Belgrano became leader, 3 June, was named Economist day in Buenos Aires in 2003.
Similar holidays and events, festivals and interesting facts

Graduate Day in Economic Sciences, Argentina on June 2
(Día del graduado en Ciencias Económicas);

Chilean National Trade Day on June 6
(Día Nacional del Comercio);

Day of the employee of the control service at regulated prices in Ukraine on June 21
(the Law of Ukraine "On Prices and Pricing" was adopted on that day);

Business Analyst Day on June 24
;

Taxpayer's Day of Ukraine on July 2
;

Tax Workers Day in Belarus on July 9
;
Bolivian Public Accountant's Day on July 19