Day of the Finnish Identity
Day of the Finnish Identity is held on May 12. Finland. This event in the second decade of the month May is annual.
Help us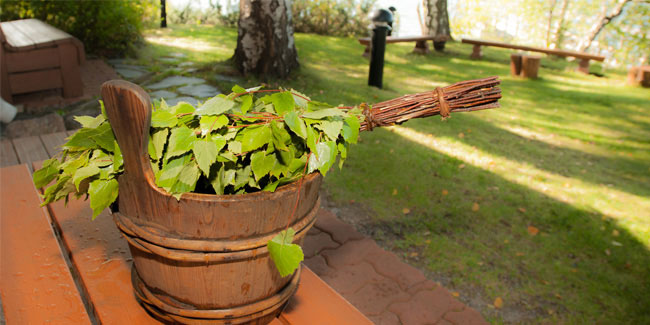 There are more saunas than cars in Finland. The Nordic countries consistently rank at the top of the UN's annual World Happiness Report. The Finns have seven national nature symbols, which received their status through public polls in the 1980s and 1990s. The reason that Finland has so many national natural symbols is because nature is very dear to the Finns. The Finns are a very honest bunch. In Finland, people are assumed to be honest all the time, and trust is implicit unless proven otherwise. Finns respect the personal space of each other a lot.
Similar holidays and events, festivals and interesting facts

No Pants Day on May 3
(It is held on the first Friday in May);

Motherís Day on May 12
(Anguilla, Antigua and Barbuda, Aruba, Australia, Austria, Bahamas, Bangladesh, Barbados, Belgium, Belize, Bermuda, Bhutan, Bonaire, Botswana, Brazil, Brunei, Canada, Cambodia, Cayman Islands, Central African Republic, Chad, Chile, China, Colombia, Congo, Dem. Rep., Congo, Rep., Cote d'Ivoire, Croatia, Cuba, Curaçao, Cyprus, Czech Republic, Denmark, Dominica, Ecuador, Equatorial Guinea, Estonia, Ethiopia, Faroe Islands, Fiji, Finland, Germany, Gabon, Gambia, Greenland, Ghana, Greece, Grenada, Guyana, Honduras, Hong Kong, Iceland, India, Italy, Jamaica, Japan, Kenya, Latvia, Liberia, Liechtenstein, Macau, Malaysia, Malta, Myanmar, Namibia, Netherlands, New Zealand, Pakistan, Papua New Guinea, Peru, Philippines, Puerto Rico, Saint Kitts and Nevis, Saint Lucia, Saint Vincent and the Grenadines, Samoa, Singapore, Sint Maarten, Slovakia, South Africa, Sri Lanka, Suriname, Switzerland, Taiwan, Tanzania, Tonga, Trinidad and Tobago, Turkey, Uganda, Ukraine, United States, Uruguay, Vietnam, Venezuela, Zambia, Zimbabwe);

Finland Military Flag Day on May 19
;

Common Malsharing Day in Finland on May 23
(Måltidens gemenskapsdag);

Birthday of Carl Gustaf Emil Mannerheim & Flag Day celebration of the Finnish Defence Forces on June 4
(Finland);

Aland Islands Day in Finland on June 9
(the national autonomy holiday is dedicated to the start of parliament in 1922);

Helsinki Day on June 12
(Finland)