Whit Monday
Whit Monday is held on May 29. Celebrated on the day after Pentecost. This event in the third decade of the month May is annual.
Help us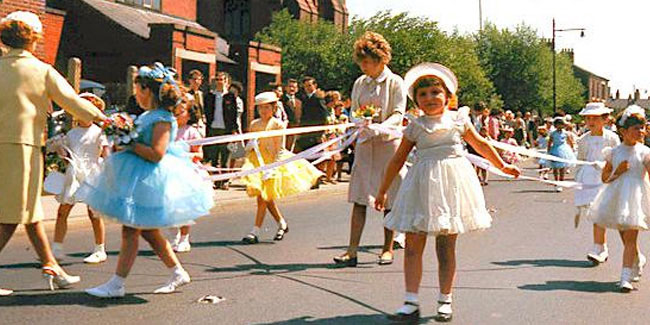 Whit Monday is a Christian holiday that celebrates the descent of the Saint-Esprit ("Holy Spirit" ) onto Jesus's disciples. The Holy Spirit's descent is said to mark the "birthday" of the Christian church. Catholics celebrate this holiday as the Memorial of the Blessed Virgin Mary, Mother of the Church. It is also known as the Monday of the Holy Spirit. It dates back to the first century.
Whit Monday gets its English name from "Whitsunday", an English name for Pentecost, one of the three baptismal seasons. The origin of the name "Whit Sunday" is generally attributed to the white garments formerly worn by those newly baptized on this feast.
Celebrated by Christians 50 days after Easter, this religious celebration commemorates the descent of the Holy Spirit on Jesus Christ's disciples. Like for Easter, Pentecost is celebrated on a Sunday and the day after, and so since the 4th century. For example, Whit Monday in France, officially becomes a public holiday on March 8, 1886.
Similar holidays and events, festivals and interesting facts