Armed Forces Day in Georgia
Armed Forces Day in Georgia is held on April 30. This event in the third decade of the month April is annual.
Help us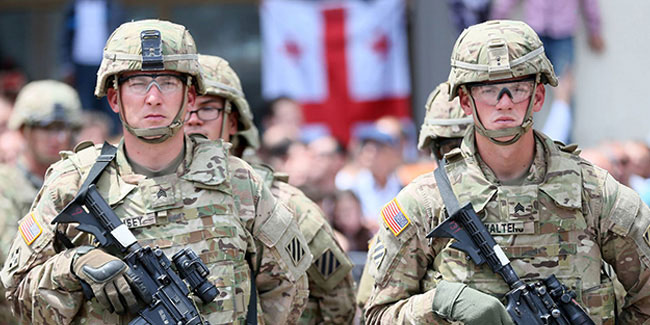 In December, 1990, under the Resolution of the Supreme Council of the Republic of Georgia, National Guard -the Internal Troops of Ministry of Internal Affairs of Georgia- was established. Further development of Georgian army was based on the National Guard. On 24 April of 1991, Ministry Cabinet of Georgian Government issued an order regarding conscription of recruits in compulsory military service. On 30 April enrollment of recruits started officially and this date became the starting point of foundation of Georgian army.
The Defense Forces of Georgia are the combined military forces of Georgia, tasked with the defense of the nation's independence, sovereignty, and territorial integrity. They consist of the Land Force, Air Force, National Guard, and Special Operations Forces. The Defense Forces are under overall leadership of the Minister of Defense of Georgia and directly headed by the Chief of Defense Forces.
Similar holidays and events, festivals and interesting facts

Carabinieri Day or Shooter Day in Chile on April 27
(dedicated to the founding of this military police institution in 1927);

Holiday of the Foreign Legion in France on April 30
(date in memory of the Battle of Cameron);

Turkish Armed Forces Day on May 3
(1920);

Anniversary of the battle of Puebla, Cinco de Mayo in Mexico on May 5
(in honor of the victory of the Mexican forces in the battle of Puebla on May 5, 1862);

St. George the Victorious Day in Georgia on May 6
(St. George is considered the patron saint of the country and the feast day of St. George is celebrated twice - November 23 and May 6);

Day of Bravery in Bulgaria on May 6
(also known as Gergyovden);

Infantry Day in Ukraine on May 6