La Diada de Sant Jordi
La Diada de Sant Jordi is held on April 23. Catalonia, Spain, Andorra. The Día de Sant Jordi, where flowers and gifts are exchanged. This event in the third decade of the month April is annual.
Help us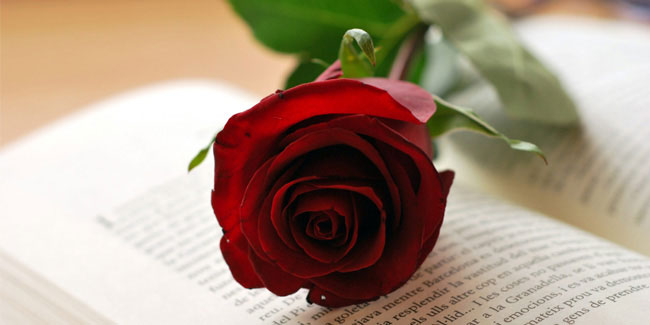 Saint George's Day commemorates the death of the soldier martyr George on April 23, 303. He is also the patron saint of countries such as Bulgaria, Ethiopia, Georgia, England and, formerly, Portugal. In Spain, it belongs to the autonomous community of Aragón, as well as to the towns of Cáceres (province of Cáceres), Alcoy and Bañeres (Alicante), Golosalvo, Madrigueras (the latter two in the province of Albacete), Lucena (Córdoba) and Santurce (Vizcaya). In Golosalvo there is a sculpture dedicated to the patron saint, the work of Francisco Salzillo. In Argentina, he is patron saint of the city of Pichanal (Salta). He is also the universal patron saint of Scouts, inspired by the fact that this saint was the patron saint of chivalry in England.
Similar holidays and events, festivals and interesting facts

Feast of the Virgen del Milagro in Alicante, Spain on April 19
;

Day of Castile and Leon in Spain on April 23
(Día de Castilla y León - anniversary of the Battle of Villalar in 1521);

Villalar de los Comuneros in Spain on April 23
(province of Valladolid);

Castile and León Day on April 23
;

Thunder Day or Festival of Moors and Christians in Alcoy on April 24
(province of Alicante, Spain);

International Day Against Meningitis on April 24
;

Valencian Parliament Day on April 25
;

St. Mark's Day on April 25