Katyn Memorial Day in Poland
Katyn Memorial Day in Poland is held on April 13. This event in the second decade of the month April is annual.
Help us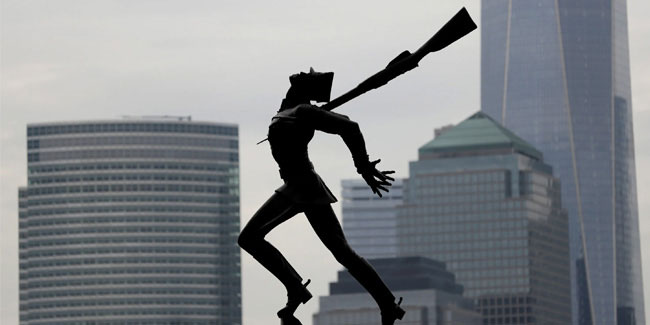 The Day of Remembrance for Victims of the Katyn Massacre was established by a resolution of the Polish Parliament in 2007. It falls on the anniversary of the publication by the Germans in 1943 of information about the discovery in the USSR of mass graves of Polish Army officers murdered by the Soviet security organs - the NKVD in 1940.
In the spring of 1940, the NKVD murdered for political motives nearly 22,000 Polish citizens taken prisoner after the USSR's aggression against Poland on September 17, 1939.Among them were officers of the Polish Army - outstanding commanders and strategists, policemen, clerks, scholars, university professors, artists, doctors, teachers and lawyers. They constituted the nation's elite, its defense, intellectual and creative potential.
The prisoners of war were killed by a shot to the back of the head. The victims of the crime were buried in mass graves - in Katyn, Kharkov and Mednoye. The executions lasted from April to May 1940.
Similar holidays and events, festivals and interesting facts

Anniversary of the German Invasion of Denmark on April 9
;

Vimy Ridge Day or Anniversary of the Battle of Vimy Ridge on April 9
(Canada);

Unfairly Prosecuted Persons Day in Slovakia on April 13
(Deň nespravodlivo stíhaných);

Commemoration of Anfal Genocide Against the Kurds in Iraqi Kurdistan on April 14
;

Hillsborough Disaster Memorial on April 15
(Liverpool, England);

Memorial Day for the Victims of the Holocaust in Hungary on April 16
;

Remembrance of Chemical Attack on Balisan and Sheikh Wasan in Iraqi Kurdistan on April 16