Children's Day in Bolivia
Children's Day in Bolivia is held on April 12. This event in the second decade of the month April is annual.
Help us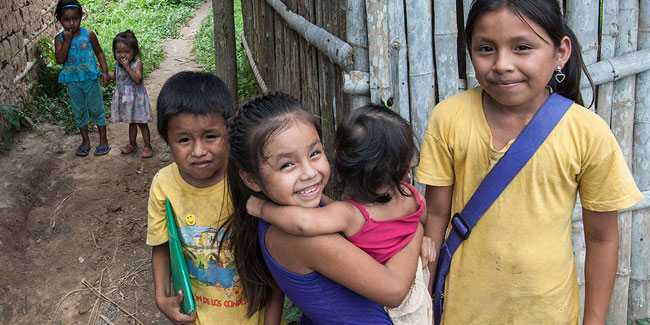 On April 12, 1952, the Organization of American States (OAS) and the United Nations Children's Fund (UNICEF) drafted the Declaration of Universal Principles for Children, to protect them from inequality and abuse. On this occasion, it was agreed that each country should set a date to celebrate its children. The Bolivian government, in 1955, during the presidency of Victor Paz Estenssoro by Supreme Decree 04017 of April 11, 1955, instituted April 12 as Children's Day.
In 2013 by Law 357 of April 13, Supreme Decree 04017 was abrogated and April 12 was instituted as Children's Day in the Plurinational State of Bolivia. This change arose at the initiative of the Parliamentary Network for Children and Adolescents with the aim of making visible the situation of Bolivian girls, their needs and the specific care they require to achieve their right to gender equality and equity.
Similar holidays and events, festivals and interesting facts

Children's Day in Palestinian territories on April 5
;

AulaVereda National Day in Argentina on April 5
;

World Day Against Child Slavery on April 16
;

Children's Day in Japan on April 17
;

National Sovereignty and Children's Day in Turkey and Northern Cyprus on April 23
;

Children's Day in Zambia on April 24
;

Parental Alienation Awareness Day on April 25
(Parental alienation is a problem that most people don't know about. It is child abuse and needs to be stopped.)