Chakri Day in Thailand
Chakri Day in Thailand is held on April 6. Commemorating the establishment of the Chakri dynasty. This event in the first decade of the month April is annual.
Help us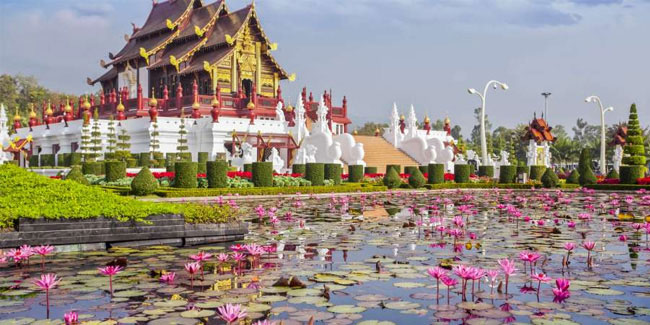 Chakkri Dynasty, Thailandís ruling house, founded by Rama I, who, under the title of Chao Phraya Chakkri (military commander of the Chao Phraya area), had played an important role in the struggle against Burma. Chakkri became king of Thailand in 1782 following the execution of his predecessor. As Rama I, Chakkri reigned until 1809. His reign marked the reorganization of Siamese defenses to repel Burmese attacks in 1785, 1786, 1787, 1797, and 1801. His descendants reigned in an unbroken line after him.
Similar holidays and events, festivals and interesting facts

World Party Day on April 3
;

Anniversary of the Ministry of Defense in Thailand on April 8
(Adopted 13 June 1980);

Royal Thai Air Force Day in Thailand on April 9
;

National Rubber Day in Thailand on April 10
(วันยางพาราแห่งชาติ - Adopted 21 December 2004);

Songkran in Thailand, Laos, and Nepal on April 13
(Thai New Year, a New Year festival celebrated April 13-15);

Thai New Year or Songkran in Thailand on April 13
;

King Naresuan Day in Thailand on April 25