Children's Day in Hong Kong, Taiwan
Children's Day in Hong Kong, Taiwan is held on April 4. This event in the first decade of the month April is annual.
Help us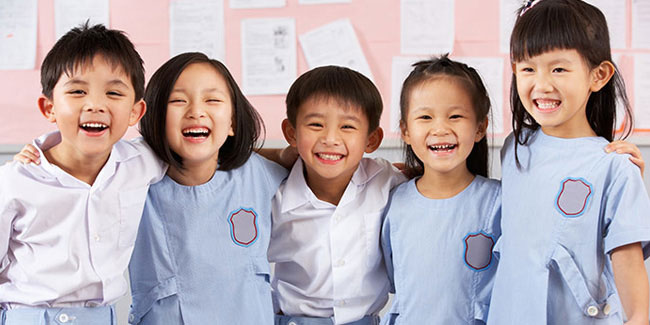 The choices of things to do in Hong Kong with Kids are endless. From the well-renowned theme parks like Hong Kong Disneyland, Ocean Park, and Snoopy's World to the adventurous activities like hiking the Dragon's Back, all the things are well-suited to the interests of kids.
Children are a delight in any country. What do the Taiwan-born Chinese say about ideal family size? Here are some of their ideas: "One boy, one girl, one fresh flower; five boys and two girls make you toil." You stay young longer, like a fresh flower in the field, if you have only a son and a daughter. In fact, however, the average family of Taiwan has between four and five children. The most prolific couple on the island has 17.
Similar holidays and events, festivals and interesting facts

Youth Day in Taiwan on March 29
;

Qingming Festival on April 4
(清明節 or 清明节 also known as Pure Brightness Festival or Tomb-sweeping Day);

Black Day on April 14
(South Korea, Japan, Taiwan. An unofficial holiday celebrated annually by single people - unmarried or unmarried people);

Literary Day in Republic of China on May 4
;

Engineer's Day in Taiwan on June 6
;

Fathers Day or Bā bā Day in the Republic of China and Mongolia, Taiwan on August 8
;

Grandparents Day in Taiwan on August 25
(祖父母節, Zǔfùmǔ Jié - celebrated since 2010 on the last Sunday of August)