National Civil Service Day in Thailand
National Civil Service Day in Thailand is held on April 1. This event in the first decade of the month April is annual.
Help us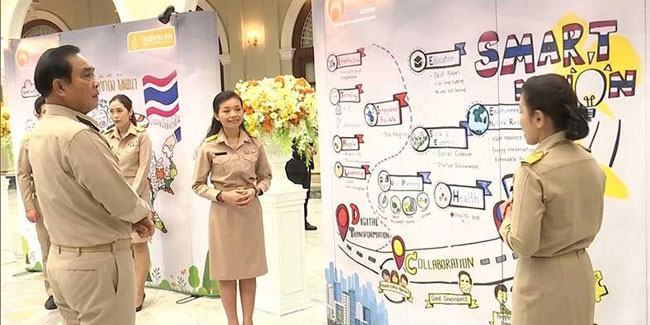 Thailands Civil Service has gone through a process of development from the time of the old Kingdom of Sukhothai (late thirteenth century). The bureaucracy was formally organized on the premise that it existed to serve the King. The staff comprised close relatives of the King and commoners who rose to high ranking posts on their own merits or through the King personal patronage. The Thais bureaucracy continued relatively unchanged until the second half of the nineteenth century when threats from colonial powers forced first King Mongkut and then his son King Chulalongkorn (1868- 1910) to make major changes to strengthen internal unity in order to face this external challenge. Commemorates the enactment of the first Civil Service Act in 1928.
Similar holidays and events, festivals and interesting facts

Engineer's Day in Korea on March 30
;

Domestic Workers' Day on March 30
;

Electrical and Electronics Engineer's Day in Ecuador on April 1
;

Lawyer's Day in Peru on April 2
;

Paraprofessional Appreciation Day on April 3
;

School Librarian Day in US on April 4
(National Librarian Appreciation Day);

Walk to Work Day on April 5
;

Hospital Admitting Clerks Day in US on April 5
;

National Maritime Day in India on April 5
;

Occupational Therapist Day in Chile on April 5
;

Journalist Day in Dominican Republic on April 5