Minna Canth's Birthday in Finland
Minna Canth's Birthday in Finland is held on March 19. Finnish writer, playwright, journalist, author of short stories, novels and plays, the first famous woman writer in Finland. Born March 19, 1844. Since 2007, Gender Equality Day has been celebrated in her honor. This event in the second decade of the month March is annual.
Help us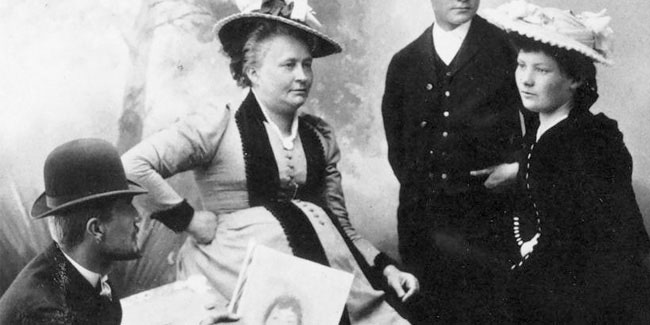 Minna Canth (1844–97), who is widely acknowledged as Finland's first significant female writer, was born Ulrika Wilhelmina Johnsson in Tampere. Her versatile oeuvre includes short stories, novellas, plays and journalism. She is also one of the first authors writing in Finnish, while in the literature of Finland the language before her days was mainly Swedish. Minna Canth has received an established place among Nordic realists and in the Finnish literary history.
Similar holidays and events, festivals and interesting facts

National Curl Crush Day in USA on March 16
(since 2021);

Mother's Day in most of the Arab world on March 21
(Bahrain, Comoros, Djibouti, Egypt, Iraq, Jordan, Kuwait, Libya, Lebanon, Mauritania, Oman, Palestine, Qatar, Saudi Arabia, Somalia, Sudan, Syria, United Arab Emirates, Yemen);

International Colour Day on March 21
(The adoption of an international day of colour was proposed in 2008 by the Portuguese Color Association, whose president, Maria Joao Durao, presented the idea to the International Colour Association. The proposal was agreed in 2009 among the members of this society, which is composed of national associations and members representing more than 30 countries);

Mother's Day in Slovenia on March 25
;

International Cleavage Day on March 31
;

Motherhood and Beauty Day in Armenia on April 7
;

Women's Day in Mozambique on April 7